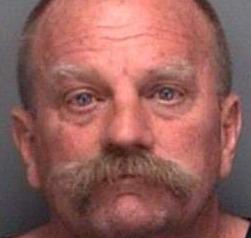 ST. PETERSBURG — Authorities have arrested a 52-year-old man they say committed a hate crime against a man he learned was a Muslim.
According to an arrest affidavit, Bradley Kent Strott, of 4300 58th Ave. N, stabbed the unidentified victim in the neck with a pocket knife on Friday evening.
The two men had been talking about religion when the victim told Strott he was a Muslim, the report said.
"The defendant then became upset, grabbed the victim by his shirt, and stabbed him in the neck with his pocket knife," a Pinellas County sheriff's deputy wrote in the affidavit. "The defendant stated that Muslims are the root of the problem,"
The victim required medical treatment, the report said, but his condition was unknown Saturday.
Strott was arrested on a charge of aggravated battery and booked into the Pinellas County Jail late Friday night.
St Petersburg Times, 5 February 2011
See also "Stabbing of Fla. Muslim prompts call to reject Islamophobia", CAIR press release, 6 February 2011