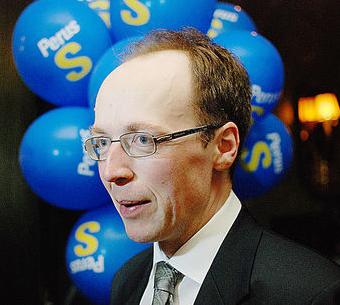 Finnish lawmakers on Wednesday forced a member of the opposition Finns Party to resign from an influential parliamentary committee after he was fined for making racist remarks, the latest in a string of setbacks for the anti-euro party.
Finns Party lawmaker Jussi Halla-aho was fined by the Supreme Court on Friday for comments posted on his personal blog in 2008 which linked Islam to paedophilia and Somalis with theft. Somalis are a major immigrant group in Finland.
Members of all political parties other than the Finns Party agreed on Wednesday that Halla-aho should quit as chairman of a parliamentary committee dealing with immigration and state security. He resigned from the post, although he will stay in parliament.
"Although I consider the attack against me as unreasonable … I don't want to unnecessarily prolong the circus generated by others," he said on his party's website.
The Finns Party rose from obscurity to become the country's top opposition group in last year's general election after focusing on criticism of European bailout plans. But the party has since been hit by controversy.
Party lawmaker James Hirvisaari was fined for inciting racial and ethnic hatred after saying Muslims brought violence to Finland. Another member, Teuvo Hakkarainen, was punished last year for using a derogatory word for blacks and mockingly imitating a Muslim call to prayer in an online video.
Finland's largest daily Helsingin Sanomat reported on June 1 that a poll it commissioned showed popular support for the Finns Party at 14.5 percent, down from 19.1 percent in the 2011 parliamentary election.