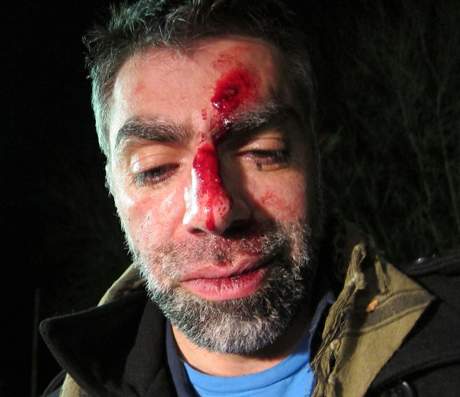 FAIRFIELD, Iowa — An independent filmmaker says he was beaten up after crashing a party in a small Iowa town and telling people his name is Usama.
Usama Alshaibi told the Chicago Tribune partygoers in Fairfield, Iowa, punched him in the head early Sunday and knocked him to the floor.
He quickly realized why he had been attacked when his assailants started calling him Osama bin Laden and making anti-Arab comments.
"I was pretty scared, and I felt like I had gotten myself in a bad situation," Alshaibi said.
Alshaibi, who grew up in Iowa City and recently moved to Fairfield with his wife, also lived in Chicago for 16 years. He said that in Iowa City party-hopping is a common practice and he assumed he would be welcomed when a woman standing outside the house invited him in as he walked home.
"If they felt like I shouldn't have been there, they could have called the cops. I wasn't out to hurt anyone," he said. "I wasn't trying to do anything but hang out with people."
Fairfield Police Chief Julie Harvey said Monday the attack was being treated as a hate crime. But she said police had been unable to find the house where the party took place.
Alshaibi is best known for the documentary "Nice Bombs" about a trip back to Iraq with his family a year after the U.S. invasion.