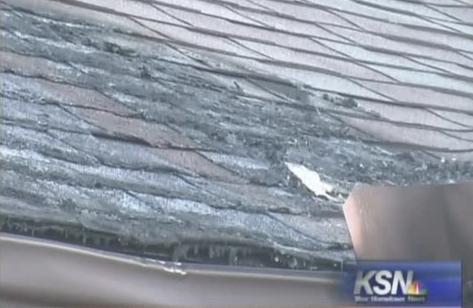 JOPLIN, Mo. — A fire early Wednesday at the Islamic Society of Joplin's mosque is being treated as suspicious, according to police and fire officials.
Capt. Kelly Stephens of the Jasper County Sheriff's Department said the FBI has been called in to join the investigation, and that tapes from security cameras on the property are being reviewed by authorities. Stephens said footage from the tapes is helping direct leads. He would not say what the tapes revealed.
Stephens said the department may release more information about the case today.
Carl Junction fire Chief Bill Dunn said a passer-by noticed the fire at the mosque at 1302 S. Black Cat Road, and his department got the call at 3:37 a.m.
"There was a fire on the edge of the roof," Dunn said. "It burned some shingles, probably an area there 4 feet by 6 feet." The fire did not burn through the roof, he said. "If no one had seen it, I am almost certain the fire would have gone ahead and burned," Dunn said.
Dunn said that after the fire was out, he and others took a look at the roof. "We noticed a bunch of what looked like paper up there," he said. "Somebody lit them and threw them up there."
Rob Sterner, with the Missouri Division of Fire Safety, also was called in.
Stephens said investigators had finished processing the scene Wednesday afternoon and that evidence was being sent off for testing.
"All the credit goes to the good Samaritan who called the fire department," said Asadullah Ahmed, a member of the mosque. "We are very fortunate."
Iftikhar Ali, president of the Islamic Society of Joplin, said he was at the property until about midnight Tuesday. He said his family and other community members were lighting fireworks. "We were having fun and celebrating Independence Day," Ali said.
He said he received a phone call around 4 a.m. about the fire, and he arrived shortly afterward to find the building surrounded by police cars and firetrucks.
Although the fire is being treated as suspicious, Ali was not discouraged. "There are good and bad people everywhere," he said. "There's still no change in our feelings. Still America. We enjoy life here."
Ali said the center often holds interfaith services and meetings with churches and synagogues. "Ignorance is the main factor with these incidents," Ahmed said. "It increases our resolve to educate more people about what we practice, what our belief system is, so hopefully this will bring more awareness to our community."
This is the second suspicious fire at the mosque since it opened in 2007. In 2008, the FBI took over an investigation into the torching of the sign for the mosque. That crime was never solved.
See also "CAIR seeks hate crime probe of 'suspicious' fire at Mo. mosque", CAIR press release, 5 July 2012
Update:  See "Surveillance cameras catch images of possible Joplin mosque fire suspect ", Missourinet, 5 July 2012