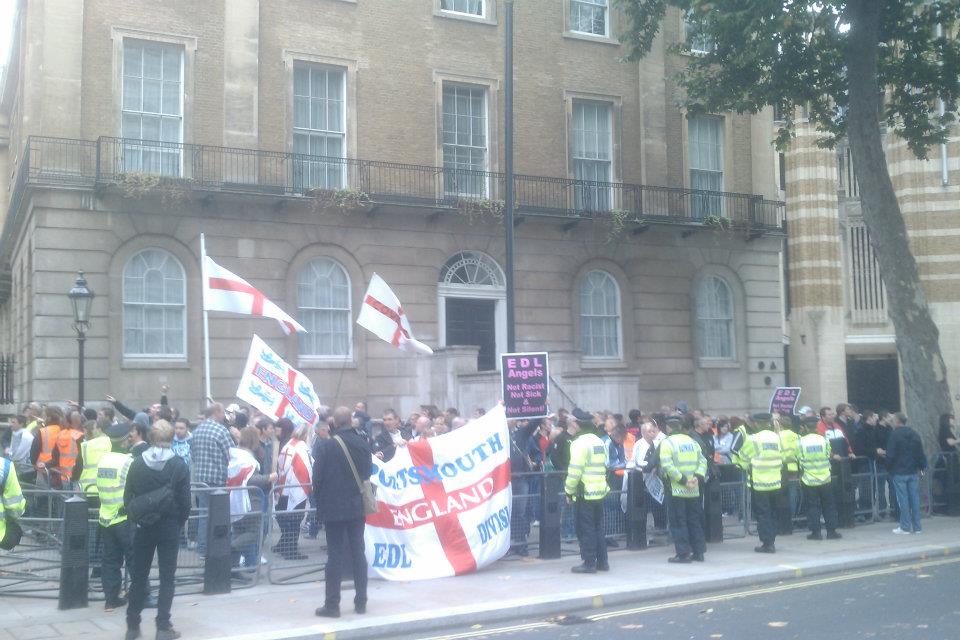 The English Defence League Angels' London protest today must have been a major disappointment for them. As you can see from the photo (courtesy of Tom Griffin) barely a hundred EDL turned up and most of them were men. Considering that the event was a national mobilisation and had been publicised for weeks in advance, this was little short of a disaster for the EDL.
Socialist Worker reports that the Infidels' demonstration in Leeds was even smaller, as this photo (via Expose) confirms.
All in all, not a good day for the Islamophobic far right.