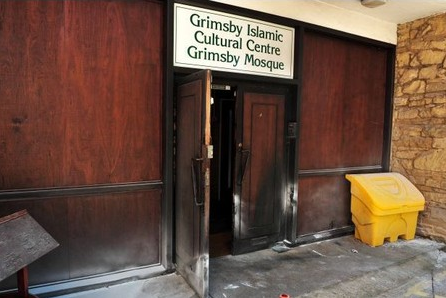 A hate-filled Facebook user posted racist abuse and insults – and called for supporters to "target" a Grimsby mosque because it "wants burning".
Matthew Tyson claimed the mosque had got his "blood boiling", a court heard. The father-of-two's comments were made in the days following the horrific murder of soldier Lee Rigby, in London.
Tyson, 23, insisted he and others were not racists but "patriotic racists", claiming he had "always hated" the people he was writing about – and that this was a chance for him and others to get their town "heard". The comments were spotted by the police and he ended up in court – where he said: "I have never felt such an idiot in my life."
Tyson, of Rosemary Avenue, Grimsby, admitted sending an offensive or menacing message between May 22 and 25 – just days before Grimsby's mosque was set on fire. In the wake of that attack, the police issued warnings to people using social networking websites that they were being monitored.
Rebecca Dolby, prosecuting, told Grimsby magistrates that Tyson posted messages on a Facebook forum shortly after Drummer Rigby was attacked by two men near the Royal Artillery Barracks, in Woolwich, on May 22. Tyson's comments included: "What if we do beat **** out of them? It's all of us people on this page that gets our town and names heard and show the ******* what true British is. I will show them how much us Brits want the scumbags out."
The comments included a reference to the Grimsby Islamic Cultural Centre, on Weelsby Road, Grimsby. It read: "Target that place for start. A British church into a mosque. Now that's got my blood boiling." This was a reference to the fact that the mosque was on the site of the former Weelsby Road Methodist Church, said Miss Dolby. Tyson also wrote: "That's all they say to me too, mate – you racist. No, we ain't racist. We're patriotic racists. The place needs burning. I'll go under cover down Weelsby mosque. LMAO."
Tyson later told police he used strong words because he "wanted to express" himself but he claimed he did not want anyone to "go out and do anything". He claimed: "I'm not a racist" but insisted he was glad he had expressed his feelings. "I was angry," he said. He was not a member of the English Defence League but was "against Muslim extremists", he added.
"I feel an idiot," he claimed. "I should not have used the words I did. I have never felt such an idiot in my life. I have gone over the top. I over-exaggerated."
Jade Taylor, mitigating, said Tyson was remorseful. "They are there in black and white for all to read," she said. "There are no statements to say anybody was insulted." Tyson had, after posting his comments, received messages back saying that he was an "idiot" and that he should stop putting comments on the website. People did react but not in a way that would have led to any incidents, said Miss Taylor.
Tyson, a father of two young children, worked full-time as a ship rigger and is expecting another baby in September. He had no previous convictions, the court heard. Sentence was adjourned for reports and Tyson was allowed bail on condition he does not use social media.
A few days earlier, two ex-soldiers accused of arson after a petrol-bomb attack on Grimsby's mosque were again remanded in custody. Stuart Harness, 33, and Gavin Humphries, 37, both of the same address in Dixon Avenue, Grimsby, are charged with arson with intent to endanger the lives of others on May 26.
The pair appeared in custody via video link before Grimsby Crown Court for a preliminary hearing. The cases were adjourned for a plea and casement hearing on August 30 and there were no applications for bail.