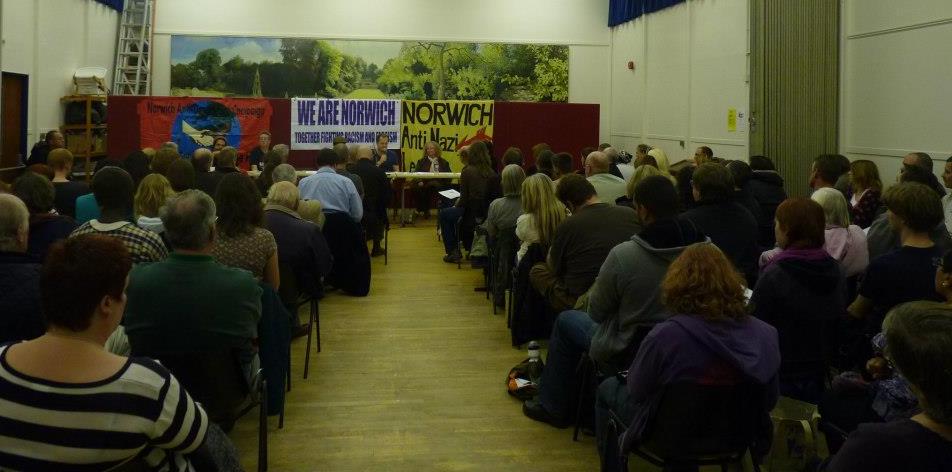 The English Defence League (EDL) and its opposing "We Are Norwich" group are both staging marches on Saturday, November 10.
The counter protesters will gather at Chapelfield Gardens at 11am before marching at 12.30pm to City Hall via Theatre Street, Brigg Street and Hay Hill. They will have speeches at approximately 1pm before dispersing.
At 12.45pm the EDL group will gather at Castle Gardens before also marching to City Hall at 1pm, via Castle Meadow, Opie Street, Bedford Street, Exchange Street and Gaol Hill. There they will have speeches at approximately 1.30pm before dispersing.
Norwich District Commander, Supt Paul Sanford, said: "Norfolk Constabulary is continuing to liaise with both groups of protesters, businesses and the community ahead of the weekend. Our primary aims remain to facilitate peaceful, legal protests; to support business as usual for those not involved with the demonstrations; and to ensure the safety of everyone in Norwich city centre.
"The organisers of both protests have been sharing their plans with us so we can provide an appropriate level of policing on the day, and address any concerns raised to us by the community. Both groups have insisted they want to stage a peaceful event and have actively encouraged their members not to be provoked into criminal action.
"We will have an increased, visible policing presence in the city centre on Saturday to offer information and reassurance and deal with any incidents of disorder or anti-social behaviour should they occur."
Norwich Evening News, 8 November 2012
See also "We are Norwich host family friendly celebration of multiculturalism", UAF news report, 7 November 2012