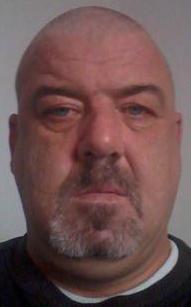 Hope Not Hate reports that the leader of the English Defence League's Thanet division, Gary Milsom, has been fined £150 and sentenced to 120 hours community service after being found guilty of common assault and resisting a police officer.
Milsom, operating under the witty pseudonym "Pat Riot", organised the harassment of worshippers at a mosque in his home town of Margate last September. At the time, Milsom assured the Isle of Thanet Gazette that the EDL was not racist and was committed to peaceful action.
The fraudulent character of Milsom's claim to oppose racism was exposed by a Gazette reporter who attended an EDL meeting in Margate at which "dirty Pakis" were denounced along with "dirty Muslims". Milsom's recent conviction now also demolishes his supposed commitment to non-violence.