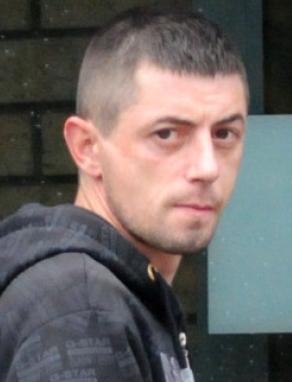 A former soldier wrote anti-Islamic comments on his Facebook page he started supporting the English Defence League (EDL).
Kenneth Holden, 30, was arrested after police were alerted to two updates he posted on his personal page on the social network site, abusing Muslims.
Holden, of Winskell Road, South Shields, pleaded guilty to two counts of sending an offensive message by a public communication network at South Tyneside Magistrates' Court yesterday.
Claire Wright, prosecuting, said: "On April 21, the two messages were brought to the attention of the police. Officers searched Facebook and found the defendant's page and saw the religiously abusive comments. He was arrested, and asked the police if it was because he didn't like Muslims."
Kevin Smallcombe, defending, said: "He was in the Army, and has some fairly strong views about Muslims. He supports some of the beliefs of the English Defence League and believes that the group was started after some Muslims spat on soldiers who were returning from Afghanistan.
"The comments on Facebook were of a religious nature. Some people say it is part of free speech, but by his guilty plea Mr Holden accepts he crossed the line. Most of our country has fair and tolerant views but some are extremists, on both sides of this argument." Mr Smallcombe added that while Holden supports the EDL, these posts were not in any way to do with the group.
Magistrates adjourned the case until Monday for the probation service to prepare a report about him. He was granted bail until then.
Shields Gazette, 26 September 2012
These abusive anti-Muslim posts "were not in any way to do with" the EDL, a group that specialises in abusing Muslims? Give us a break.
Holden's comments included death threats against Muslims. He claimed to have a pipe bomb and added "GIVE ME A GUN AND AL DO U ALL OSLO STYLE". Yet he was convicted only of sending an offensive message.
Even allowing for the fact that he was presumably charged with a religiously aggravated offence, this seems inexcusably lenient. You can imagine how much more harshly a Muslim would be dealt with if they posted terrorist threats on the internet.