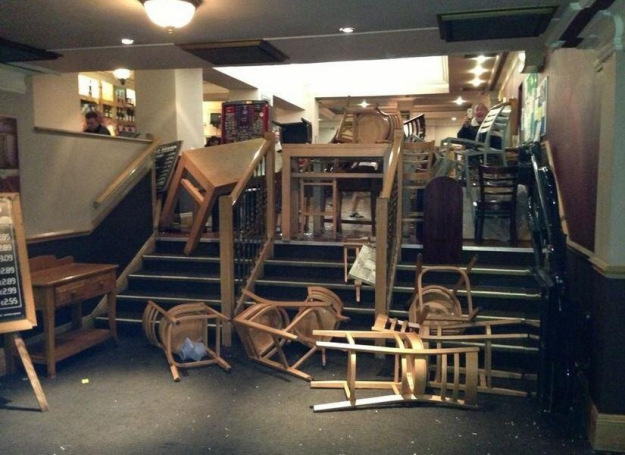 'Peacefully protesting against militant Islam' – Bristol pub after the EDL had finished with it
Supporters of the English Defence League marched through Bristol yesterday, using the armed forces charity Help For Heroes as a flag of convenience. Around 40 of them ended up being penned by mounted police in a pub in the St George area of the city, where they paid tribute to the memory of Lee Rigby by getting drunk, fighting the police and trashing the pub.
One EDL supporter took to the Bristol division's Facebook page to complain that "some guys peacefully raising money for help the Heros and he's punched in the face by some guys who said they don't care about the solder while loads of the guys are locked in the pub not allowed out because there's people out side wanting to fight them".
Which prompted the following response: