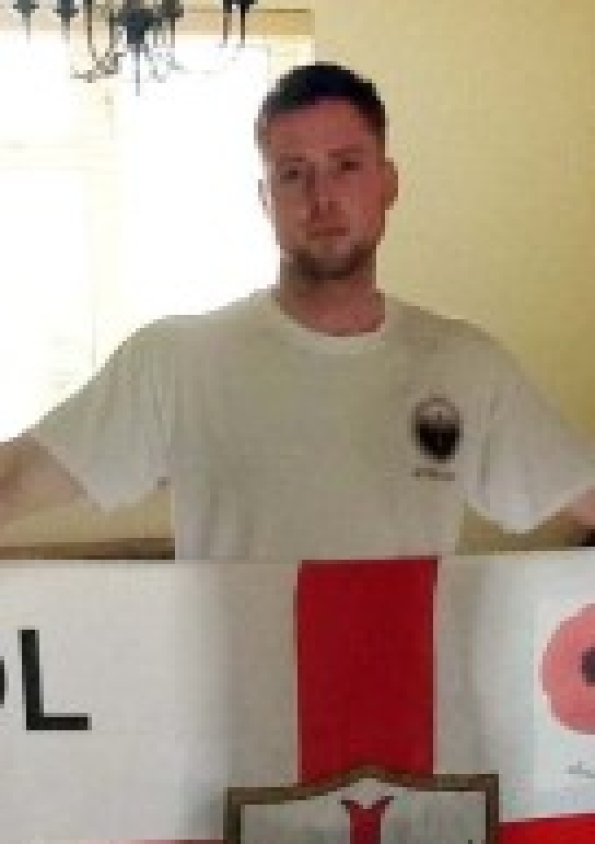 A member of the English Defence League (EDL) has appeared in court charged with making religiously-aggravated threats to a Muslim taxi driver.
Charles Dickie, aged 23, of Tennyson Road, in Daventry, appeared before Northampton Magistrates' Court yesterday where he denied making religiously or racially motivated verbal threats to the driver during an altercation in the town on Friday afternoon.
Dickie, who is believed to be a prominent local member of the EDL, pleaded guilty to possession of cannabis and to smashing a police phone while in custody.
The court was told Dickie was wearing an EDL T-shirt while walking along Brook Street, in Daventry, on Friday afternoon, and began pointing to emblems on the front and back of his T-shirt as he approached the Asian taxi driver. He is accused of telling the taxi driver he was "not welcome here" before allegedly launching a tirade of abuse at him, including expletives and racist terms.
The court heard that after being arrested, Dickie then sang EDL songs while being driven to the police station. It was claimed he told police he "would be at the top one day" and warned "there better be lots of them as there will be 5,000 of me". Police made a formal objection to a bail application after Dickie continued to make veiled threats during his time in custody over the weekend, it was said.
Officers also presented evidence of a number of anti-Muslim posts left on Dickie's Facebook page, along with lyrics to EDL songs and other abuse posted in messages.
District Judge Tim Daber rejected his application for bail and decided to remand him in custody before trial. He said: "If we were to release you on bail I believe there would be a substantial risk that you would re-offend. For that reason I remand you in custody."
He fined Dickie £70 for each of the other offences but waived the fines in lieu of the time he spent in police custody. Dickie then swore at the district judge and police officers watching as he was taken away in handcuffs.
He will now stand trial later this month. He denies the charge.
Northampton Chronicle & Echo, 6 March 2012
See also "Residents of Hyde: Meet hardcore EDL racist Charles Dickie", EDL News, 16 February 2012
It's only fair to add that Dickie emphatically rejects the accusations against him by EDL News: