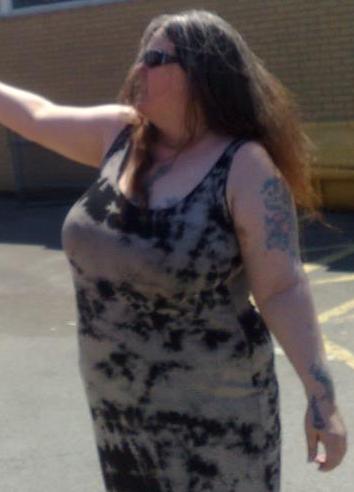 A woman from Charlton has been fined £150 pounds and ordered to pay £100 compensation after assaulting a woman wearing a burka in an unprovoked attack.
Tracy Davies has been found guilty of racially aggravated common assault. Her victim – a 55-year-old Somali woman – was shopping with her daughter in Woolwich when the 46 year old from Charlton Lane shouted racist remarks before hitting and punching her several times. Davies denied having carried out the attack – but a number of witnesses claimed otherwise.
Superintendent Parm Sandhu, in charge of Greenwich Safer Neighbourhoods said: "I am satisfied with the result of our investigation and happy that the victim was able to see Davies charged and taken to court. Davies' racist and repugnant remarks were simply triggered by seeing a woman in a burka. June 2013 was a sensitive time for all residents in Woolwich – this attack was completely unprovoked and the result of sheer bigotry."
She added: "Those who were shopping in Woolwich at the time of the incident immediately came to the rescue of the victim and assisted police by providing witness statements. We thank them for their assistance."
Davies also has to pay £105 to cover costs.
---
Davies' claim that she was innocent of the assault was perhaps ever so slightly undermined by her decision to post a comment on Facebook complaining that "when i hit that muzzrat they said it [was] a racist/religious assault/beating lol where the hell did that law come from?".
To which the answer is – from the Crime and Disorder Act 1998, as amended by the Anti-terrorism, Crime and Security Act 2001.
Not the sharpest tool in the box, our Tracy.
The assault itself took place on Saturday 29 June, when a number of EDL members gathered in Woolwich to show solidarity with their leaders Stephen Lennon and Kevin Carroll, who were intending to lay a wreath at the site of Lee Rigby's murder. Lennon and Carroll never got there, as they were arrested en route.
Whether Davies is still involved in the EDL is questionable, however. She was very upset at the organisation's failure to provide legal assistance for her after she was arrested, sending a series of abusive tweets to Lennon, such as "when your foot soldiers get nicked they dont get no support", followed by "i am so pissed with you and the edl tommy aint worth a wank".
Not that Davies has given up on far-right politics. Last week EDL News reported that she had been distributing anti-Muslim leaflets at Charlton Athletic Football Club.