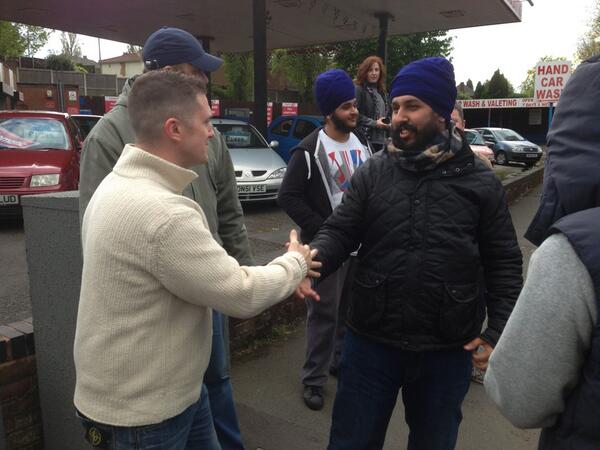 Dozens of English Defence League supporters – including the group's main leader – temporarily blocked a busy main road through Wolverhampton in an impromptu protest against the Woolwich terror attack, last night.
Around 60 people walked into the middle of Birmingham New Road, at its junction with Spring Road and Rookery Road, in Lanesfield at around 7.40pm.
Dozens of police shepherded the group out of the carriageway after a few minutes before members gave speeches venting their anger over the killing of soldier Lee Rigby in Woolwich. A minute's silence was also held at last night's protest in honour of father-of-one Mr Rigby.
While dozens of officers formed a cordon around the group on the Rookery Road side of the road, protesters also chanted songs. Six riot vans were meanwhile parked on the Spring Road side of Birmingham New Road.
Some EDL supporters wore hooded tops proclaiming themselves Wednesbury Division.
Controversial national EDL leader Tommy Robinson attended what he described as a "flash demo". He posted pictures of himself meeting "peaceful Sikhs" in Wolverhampton on Twitter.