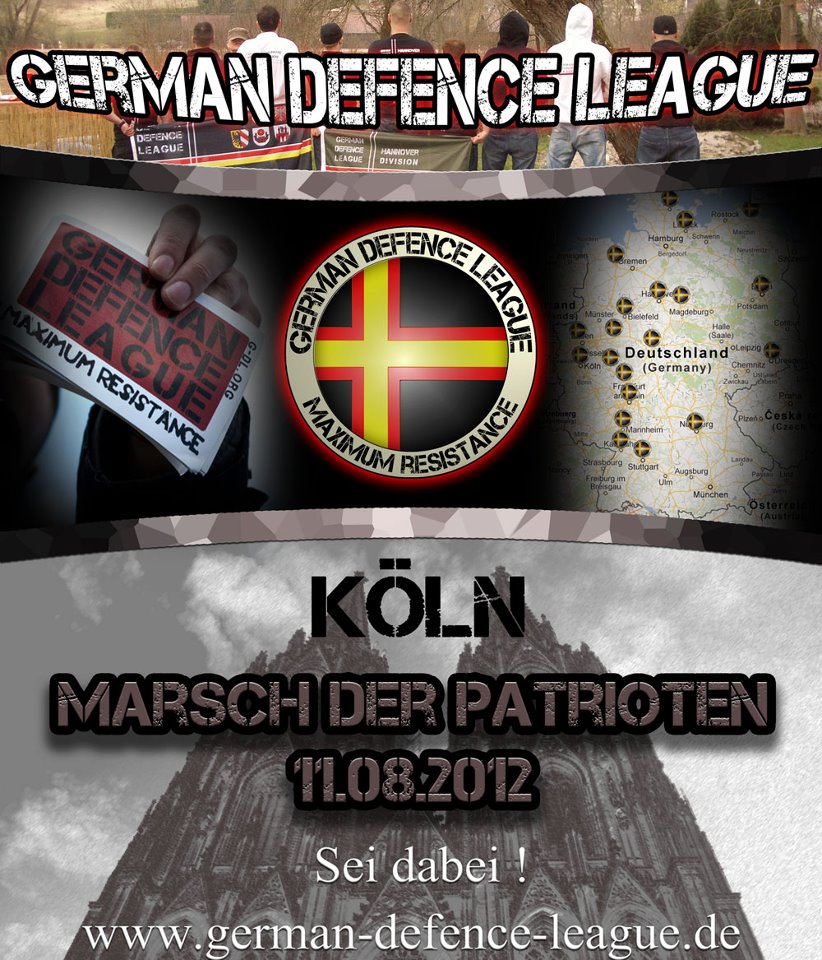 Under the slogan "march of the patriots" the EDL's sister organisation, the German Defence League, organised a procession and rally in Cologne yesterday.
Sebastian Nobile, leader of the GDL's Cologne Division, had issued a call to "representatives of all liberal, conservative, patriotic parties and organisations" to join the GDL's demonstration, appealing to right-wingers to put aside their differences "for the sake of our country and our future". In the event, according to a report in the Kölner Stadt-Anzeiger, only 50 marchers rallied to the GDL's cause, while an anti-fascist counter-demonstration drew 150 participants.
One observer calculated that a mere 16 members of the GDL's Cologne, Hanover and Rhein-Main divisions turned out for their own demonstration. The remainder of the "march of the patriots" consisted of small numbers of supporters of other far-right Islamophobic groups – 18 Pro-NRW, 10 from Die Freiheit and 6 from Politically Incorrect and Pax Europa.
So, not an astounding success for the GDL, I think it would be fair to say.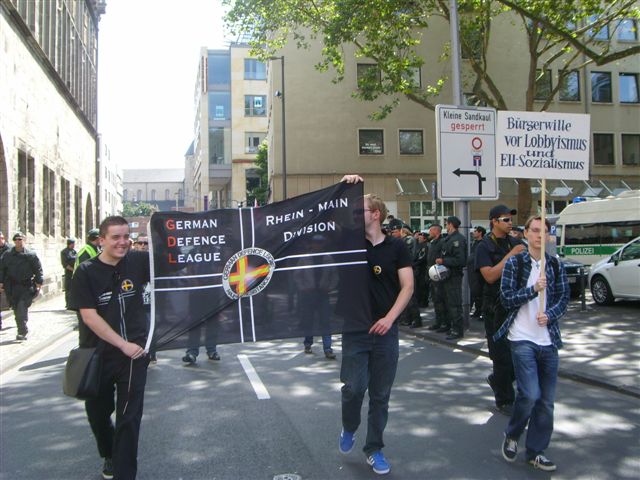 Two of the GDL's sixteen members on the march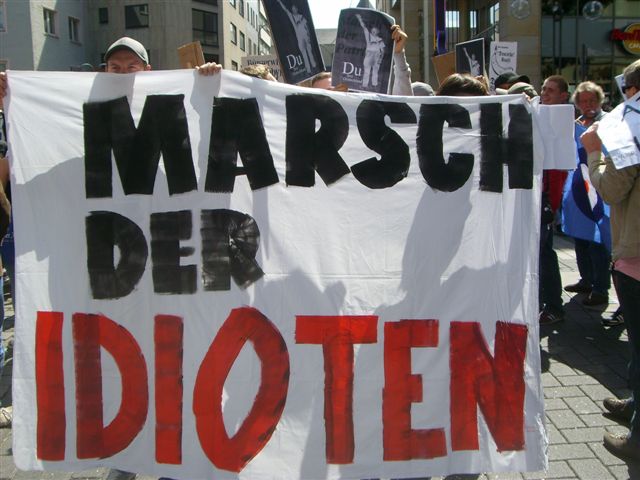 Counter-demonstrators offer their view of the German Defence League and its allies