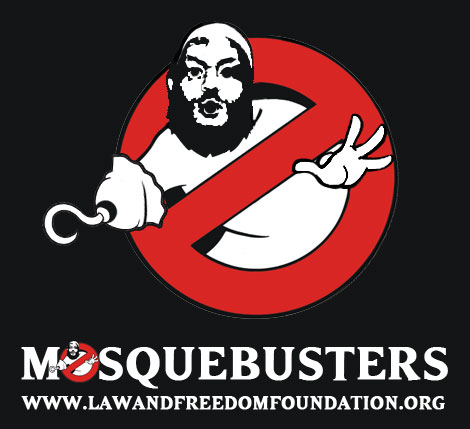 Tory councillors have been branded "perverse" after rejecting plans for an Islamic Centre in Purley. The six voted against the proposal despite planning officers recommending the development be approved.
And questions have also been raised as to why committee chairman councillor David Osland allowed "Mosquebuster" Gavin Boby to address the chamber, despite knowing of his links to the far-right English Defence League.
Councillors further clashed at the meeting – policed by around eight Met officers – which ended in plans for an Islamic place of worship coupled with multi-faith community facilities defeated by an all-Conservative six votes to an all-Labour five.
Mr Osland told the Advertiser it was not unusual for planning decisions to be split along party lines and that all Tory members defeated the plans based on parking and planning issues. He said Conservative councillors agreed the road leading to the proposed site was too "hazardous".
However, figures released to the Advertiser by the London Ambulance Service show there have been no accidents in Russell Hill Place during the last year.
When asked why he allowed Mr Boby – who the Advertiser last month revealed helped compose 600 opposition leaflets circulated around Purley by New Addington EDL member Frank Day – to speak, Mr Osland added:
"Yes we did know about his background. I didn't ask him to speak. He went through the proper channels and was allowed to speak. I suspected he might try to get up to some nonsense and I brought it to an end. He is a horrible man and represents a horrible view of society."
He confirmed he has powers to prevent people from speaking.
Mr Boby, whom the Advertiser understands does not live in the borough, told the meeting the centre should be refused on traffic and parking grounds, before saying: "Islamic doctrine is unfortunately…", at which point councillor Osland cut him off, saying: "I won't hear anything about religion. I only listen to planning matters."
Mr Boby retorted: "You are bound by law…", before Mr Osland interjected again, saying: "I'm not going to have any of that here."
However, Mr Boby had been given a three-minute slot prior to last Thursday's committee meeting to share alongside Coulsdon resident Deborah Baggott, who also spoke against the application in Russell Hill Place, Purley.
Usman Sadiq and Monir Mohammed, of the Purley Islamic Community Centre (PICC) group, were then given three minutes to argue for the centre.
The committee heard 431 people responded to the planning application. Only 247 of these were from Purley and Kenley. A total of 213 were in favour while 218 opposed it.
Purley councillor Donald Speakman also spoke out against the application saying he opposed the "location" of it rather than the "principle".
But during an intense verbal exchange Labour councillor Bernadette Khan said: "I think when communities come together to show support it can only be a good thing for a borough."
Labour councillor Paul Scott added: "If the car park is so dangerous the council should have closed it long ago." Following Tory councillors' rejection of the plans he branded their decision "perverse".
Labour councillor Wayne Lawlor said: "It does smack of Islamophobia. Not that I would accuse them of that, but it sends out the wrong message to the Islamic Community. The Tories' objections didn't stack up."
Tears could be seen on the faces of the local Muslim community, who attended in their droves and sat side-by-side with BNP members, as they left the town hall meeting.
Following the meeting, Mr Sadiq said: "We are keen to carry on our project. There is a lot of momentum and community support for the project and this is just a setback."
Croydon Advertiser, 19 March 2012
See also "Purley Islamic Centre 'will go ahead', vow volunteers", Croydon Advertiser, 19 March 2012