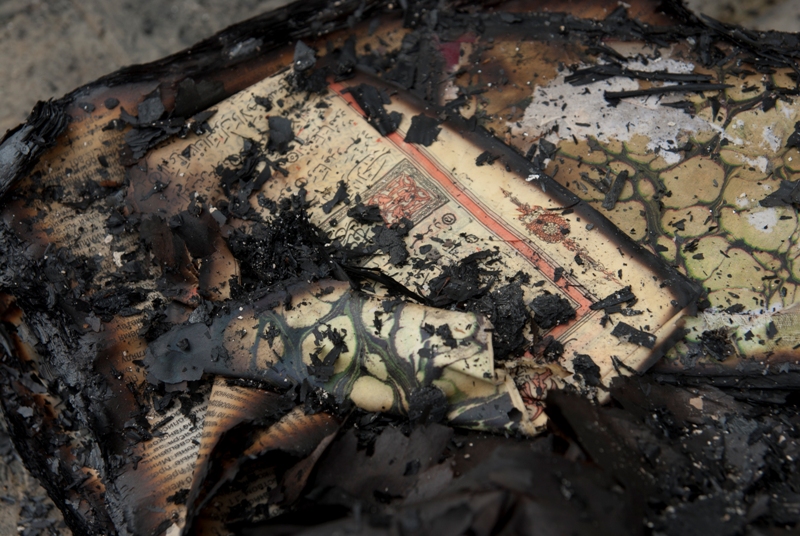 Representatives of the Mejlis of the Crimean Tatars and the Crimean Muftiate (the Spiritual Administration of Muslims of Crimea) are shocked by recent attacks on mosques in Crimea and are demanding that the law enforcement agencies take decisive measures to uncover these crimes.
"The Muslims of Crimea and the Crimean community are generally shocked by what has happened. I think they are shocked not only by the very act of vandalism, but also by the fact that criminals encroached on a common thing that unites us – temples. At the same time, it's clear that as long as law enforcement agencies uncover the crimes and those who ordered and committed them are called to account, society will not be lacking various theories, assessments and interpretations of what happened," the first deputy chairman of the Mejlis of the Crimean Tatar people, deputy Refat Chubarov, said at a press conference in Simferopol on Wednesday.
However, he added that it was important for the Crimean Tatars to avoid there being an escalation of the situation in Crimea in the form of the continuation of such crimes. "Today we are extremely concerned that the silent position of the law enforcement agencies (and we don't see such deep personal evaluations of what happened) may allow those who have a plan to escalate the situation in Crimea to continue this kind of crime."
A fire broke out at a central mosque in the Crimean town of Saki on October 13 [pictured]. Law enforcers were informed about the fire at 2130 on Sunday, and the fire was extinguished at 2220. Crimean police are conducting an investigation into the incident, and criminal proceedings were launched under Part 2, Article 194 of the Criminal Code (intentional destruction or damage to property).
On October 15, a fire broke out at another mosque in Crimea. The fire broke out at around 0400 in the imam's room at the mosque, which is located in the village of Rivne, Krasnohvardiyske district.
See also "Crimean Mejlis calls to investigate mosques attack", World Bulletin, 17 October 2013
A recent report by the OSCE's High Commissioner for National Minorities found that "attacks on Crimean Tatar mosques and cemeteries are frequent".