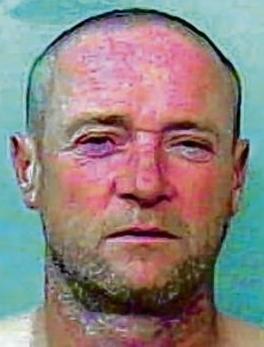 A man launched a smoke grenade into a mosque and threatened to kill Muslims after he "snapped" following his brother's death. Geoffrey Ryan, 44, approached the Al-Falah Braintree Islamic Centre, in Silks Way, Braintree, armed with two knives on the evening of May 22.
He was jailed for nine months on Monday after admitting two charges of having a bladed object in a public place and one charge of affray.
Construction worker Ryan, of Brick Kiln Way, Braintree, threatened centre member Saruk Miah, causing him to fear for his safety.
Chelmsford Crown Court heard Mr Miah had arrived at 7pm, half an hour before evening prayers, to prepare himself a snack. He had been in the centre for about three or four minutes when he heard an explosion, caused by a yellow smoke grenade thrown into the building. Ryan then shouted out "I am here to kill you"
The court heard Ryan's brother had committed suicide a week prior to the incident.
Judge Anthony Goldstaub QC said: "It was an attack both racially and religously motivated and showing hatred on both counts and it is the kind of thing that won't be tolerated in this country."
Speaking after the case, Dc Andy Young, of Essex Police, said: "The incident that occurred at the Al-Falah prayer centre caused unnecessary fear, not only for the people who witnessed it, but also local residents at a time when emotions were already running high due to the death of Drummer Lee Rigby in London.
"Ryan's imprisonment should serve as a warning to others who intend to cause fear and unrest in the community for their own agendas, whether personal or not.
"I would like to thank the members of the Al-Falah prayer centre for their support during the investigation and for their continued efforts in which they have hosted local events intended to increase understanding and tolerance within a multi-cultural community."
Braintree and Witham Times, 21 August 2013
See also "Braintree mosque attack man shouted 'I'll kill you Muslims'", Essex Chronicle, 20 August 2013
---
There a now defunct Facebook page belonging to a Geoff Ryan who is a supporter of the English Defence League splinter group the South East Alliance. As you can see from the photograph above, he is the same person.
It also seems clear that the convicted man is the far-right Islamophobe who posts online under the pseudonym "trinovante". You can find some of his comments at the German "counterjihad" site Politically Incorrect, where among the threats and abuse directed against Muslims and anti-fascists trinovante states that his name is Geoff Ryan and he lives in Braintree.
As trinovante, Ryan posted comments on a Socialist Unity thread in 2011 where he described himself as "41, going bald" (same age and appearance as the Al Falah centre attacker) and was identified as having appeared on a leaked BNP membership list. Ryan admitted "I did send money to the BNP once because i wanted something done about the problems in this country" but claimed not to have been an active member, though he had no hesitation in expressing his backing for the EDL.
Geoff Ryan has been an active participant in EDL protests in Essex. Indeed, two years ago in a comment at PJ Media he described himself as "a proud member of the EDL", although more recently he has complained that "once we made the name of the EDL we were told that we were not welcome, all because certain people wanted to go all PC" – which would explain his support for the breakaway South East Alliance.
You can find an EDL supporter named Geoff Ryan posting a comment on Pamela Geller's Atlas Shrugs site backing her position on Israel, and trinovante is an admirer of Bonni Benstock-Intall of Bare Naked Islam. A Geoff Ryan of Braintree is also listed as a signatory to an online petition calling for Unite Against Fascism to be banned.
It seems quite obvious that the reason for Ryan's attack on the Al Falah Braintree Islamic Centre was not his brother's suicide but his sympathies with the "counterjihad" movement and longstanding hatred of the Muslim community.
Update:  See "Far-right militant jailed for attack on mosque", Braintree Chronicle, 22 August 2013
This report states that Ryan had previously emailed the paper expressing his intention to fight Sharia law in Britain "as part of an EDL splinter group called UK Resistance". This is not an organisation I've ever come across, I have to admit.
Update 2:  Bare Naked Islam has confirmed that the jailed Geoffrey Ryan is indeed trinovante.