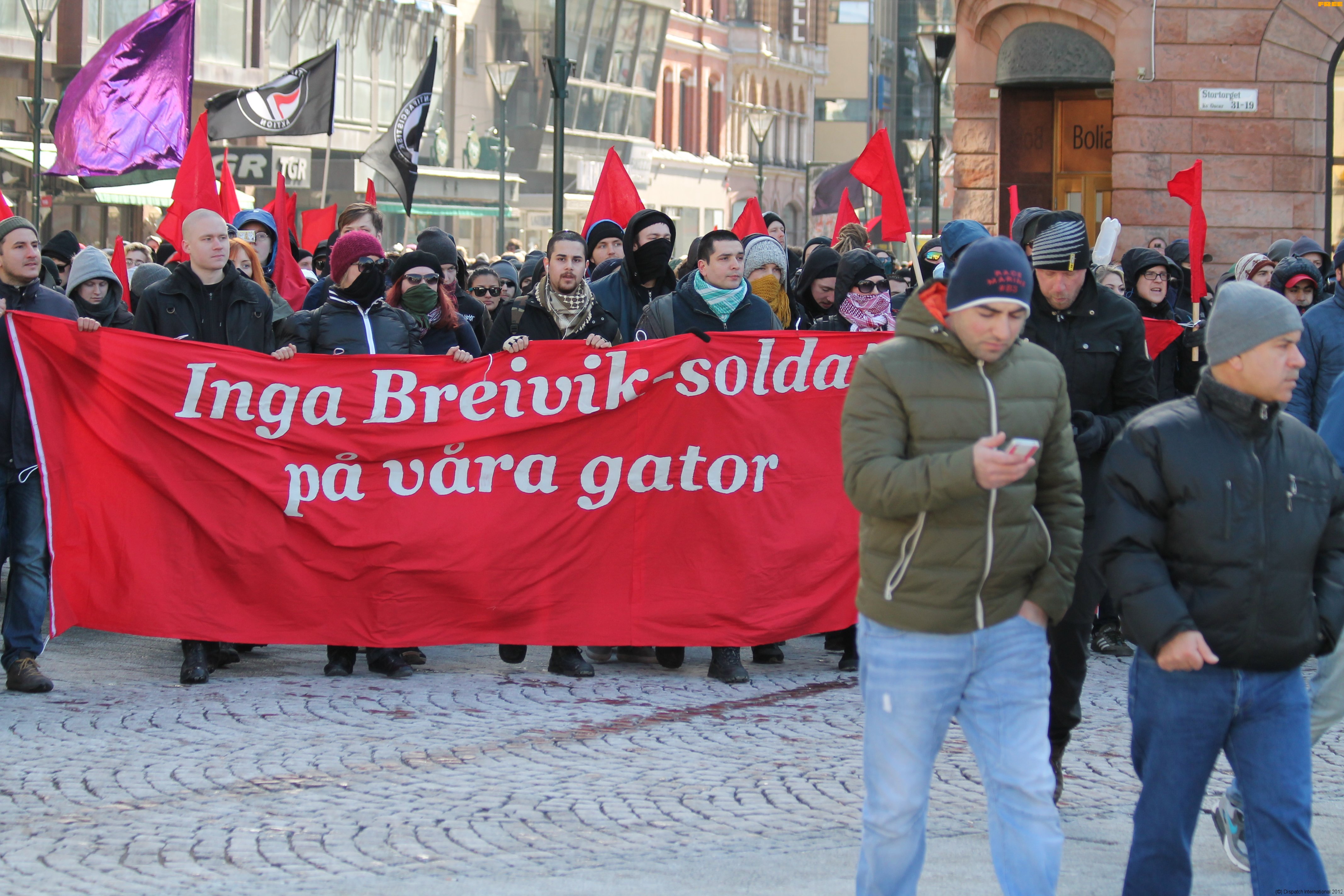 Members of a Swedish anti-Muslim nationalist group were outnumbered by police and counter-protesters during a demonstration Saturday in Malmo.
Swedish Defence League speakers had trouble making themselves heard over the chants from their opponents, The Local.se reported. The news website said only about 20 SDL members were present, while more than 100 police officers and about 600 counter-demonstrators showed up, the news agency TT reported.
Most of the action came from clashes between the counter-protestors and police. Snowballs were tossed at police officers and barricades knocked down.
The SDL, modeled on the English Defence League, was founded in 2012. The two groups abandoned plans in August for a joint demonstration in Stockholm because of the threat of opposition protests.
The counter-protesters had at least one banner that linked the SDL to the Norwegian mass killer Anders Behring Breivik, TT reported. Breivik said in postings on the internet before he set off a bomb in Oslo. Norway, and gunned down scores of teenagers at a youth camp that he had been inspired by the SDL.