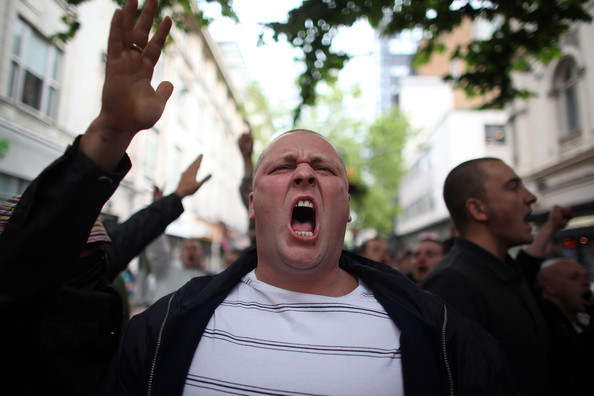 Council chiefs have failed to get the government to ban a demonstration in Manchester by a right-wing group which claims to oppose Islamic extremism.
The English Defence League (EDL) plans to host a protest in the city next month. Manchester City Council, religious leaders and city traders asked the Home Office to stop the event after a similar recent protest turned violent. But the Home Office said it had no power to ban "static demonstrations".
The council said it was concerned that shoppers and residents could become caught up in possible trouble caused by the EDL event. Councillor Jim Battle, deputy council leader, said: "Wherever the so-called English Defence League have gone there has been violence and disruption to ordinary people who just want to go about their business. It certainly is not welcome in Manchester."
The Dean of Manchester Cathedral, Reverend Roger Govender, and Cityco, which represents city traders, backed the council's opposition to the event.
According to the Home Office, police must make a decision locally on how to patrol peaceful protests. A Home Office spokesman added:
"They must take into consideration responsibilities such as public safety, public order, the prevention of crime and the protection of the rights of others to go about their lawful business. Violent activity and incitement to religious and racial hatred are totally unacceptable and the police have powers to deal robustly with any such activities."
See also Bartholomew's Notes on Religion, 16 September 2009
Update:  And see "The tabloids and right wing extremism" at Five Chinese Crackers, which analyses the use made in the EDL video of anti-Muslim articles in the mainstream right-wing press.