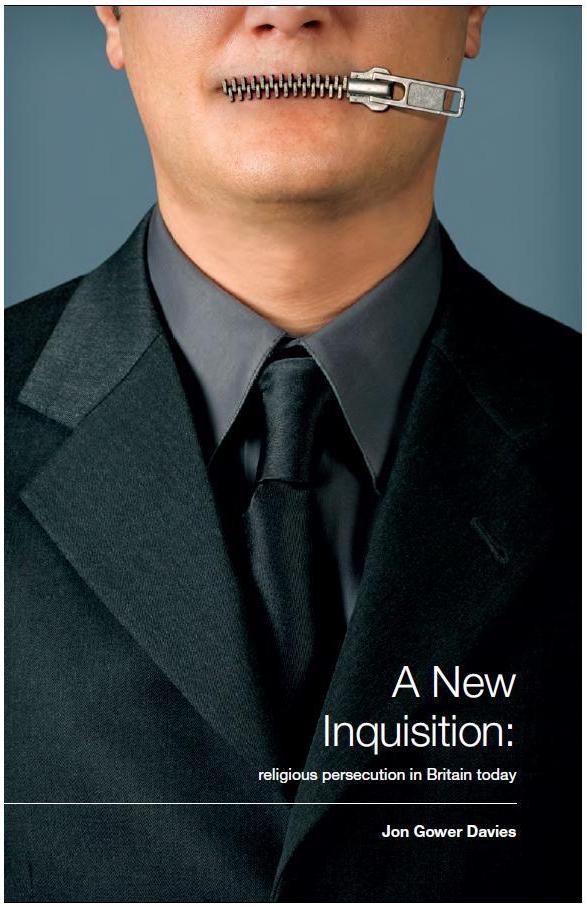 White Christian Britons are being unfairly targeted compared with minority groups for committing hate crimes, a new report says.
The study from think-tank Civitas argues that new hate crime legislation is restricting freedom of speech, and has effectively introduced a new blasphemy law into Britain by the back door.
A foreword attached to the main report, "A New Inquisition: religious persecution in Britain today", argues that prosecutors and police are unfairly singling out alleged crimes by white Christians, while ignoring other similar offences by minority groups.
It claims "there is evidence of biased application of the law", citing the case of a Muslim man who sprayed the words "Islam will dominate the world – Osama is on his way" and "Kill Gordon Brown" on a war memorial in Burton-Upon-Trent. He was prosecuted for criminal damage – "that is neither a racially nor a religiously aggravated offence".
The CPS had argued that "the defacing the memorial did not attach to any particular racial or religious group" despite the fact that the monument was "a Christian and British memorial, carrying Christian and British symbols. People who read the story found themselves thinking that, if a non-Muslim had defaced a Muslim building the system would have thrown the book at him".
This compared with a Christian couple in Liverpool, Ben and Sharon Vogelenzang, who were prosecuted and then cleared last December of a religiously aggravated hate crime after a strongly worded discussion with a Muslim guest at their hotel about the relative merits of their respective religions.
See also Civitas press release, 19 July 2010