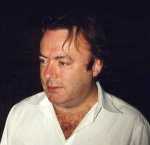 "The French legislators who seek to repudiate the wearing of the veil or the burqa – whether the garment covers 'only' the face or the entire female body – are often described as seeking to impose a 'ban'.
"To the contrary, they are attempting to lift a ban: a ban on the right of women to choose their own dress, a ban on the right of women to disagree with male and clerical authority, and a ban on the right of all citizens to look one another in the face. The proposed law is in the best traditions of the French republic, which declares all citizens equal before the law and – no less important – equal in the face of one another….
"Ah, but the particular and special demand to consider the veil and the burqa as an exemption applies only to women. And it also applies only to religious practice (and, unless we foolishly pretend otherwise, only to one religious practice). This at once tells you all you need to know: Society is being asked to abandon an immemorial tradition of equality and openness in order to gratify one faith, one faith that has a very questionable record in respect of females.
"Let me ask a simple question to the pseudoliberals who take a soft line on the veil and the burqa. What about the Ku Klux Klan? Notorious for its hooded style and its reactionary history, this gang is and always was dedicated to upholding Protestant and Anglo-Saxon purity….
"Why should Europeans and Americans, seeking perhaps to accommodate Muslim immigrants, adopt the standard only of the most backward and primitive Muslim states? The burqa and the veil, surely, are the most aggressive sign of a refusal to integrate or accommodate….
"My right to see your face is the beginning of it, as is your right to see mine. Next but not least comes the right of women to show their faces, which easily trumps the right of their male relatives or their male imams to decide otherwise. The law must be decisively on the side of transparency. The French are striking a blow not just for liberty and equality and fraternity, but for sorority too."
Christopher Hitchens at Slate, 10 May 2010