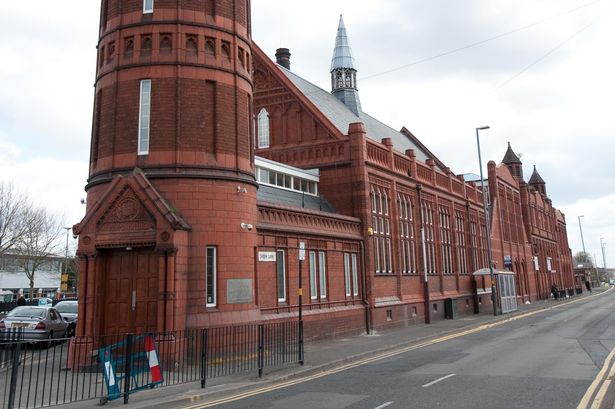 A documentary showing alleged extremist lectures at a Birmingham mosque "appears to have been completely distorted" by the film's editors, lawyers said today.
Police today reported the makers of the Undercover Mosque programme to broadcasting watchdogs. No criminal charges are to be brought against any of the people featured in the programme.
The controversial Channel Four Dispatches programme featured footage of speakers allegedly delivering hate-filled lectures at Green Lane Mosque, in Small Heath. The programme sparked a six-month inquiry by West Midlands Police and the Crown Prosecution Service into three speakers and their comments in the programme.
But Crown Prosecution Service reviewing lawyer Bethan David said: "The splicing together of extracts from longer speeches appears to have completely distorted what the speakers were saying." West Midlands Police has written to both Ofcom and Channel Four over the editing of the hour-long documentary.
West Midlands Police Assistant Chief Constable Anil Patani, said: "As a result of our initial findings, the investigation was then extended to include issues relating to the editing and portrayal of the documentary. The priority has been to investigate the documentary and its making with as much rigour as the extremism the programme sought to portray."
Lawyer Miss David considered 56 hours of media footage of which only a small part was used in the programme. She said: "We will not hesitate to prosecute those responsible for criminal incitement. "But in this case we have been dealing with a heavily-edited television programme, apparently taking out of context aspects of speeches which in their totality could never provide a realistic prospect of any convictions."
One of preachers at the centre of the programme, Abu Usamah At-Thahabi, described the film to the Birmingham Mail earlier this year as a "poor attempt at fair journalism" and said every one of his comments had been taken out of context.
An Ofcom spokesman said: "Once we have received the complaint from West Midlands Police we will assess whether there are any concerns raised under the broadcasting code which require further investigation."
Channel Four was unavailable for comment.
Birmingham Mail, 8 August 2007
See also "C4 'distorted' mosque programme", BBC News, 8 August 2007
And Inayat Bunglawala's post at Comment is Free, 8 August 2007
Read the joint police/CPS statement here.