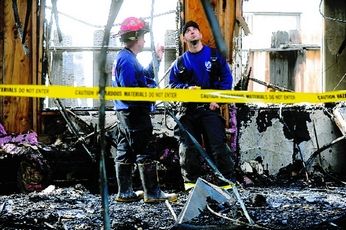 Federal investigators have determined a fire that destroyed a mosque in Stockton last month was arson.
The Bureau of Alcohol, Tobacco, Firearms and Explosives announced its findings Wednesday. The ATF had opened an investigation into the fire at the Masjid Al-Emaan Mosque after it was gutted on April 23.
The mosque was located in a strip mall. A church next door, Living Well Ministries and Christian Center, was also damaged in the blaze. Damage from the fire was estimated to be about $400,000. There were no injuries.
No arrests have been made, but authorities are hoping a $10,000 reward for information will lead them to a suspect, or suspects.
See also "Mosque fire called arson; surveillance images released", KCRA, 25 May 2011
Masjid al-Emaan has launched an appeal to finance the rebuilding of their mosque. Details here.