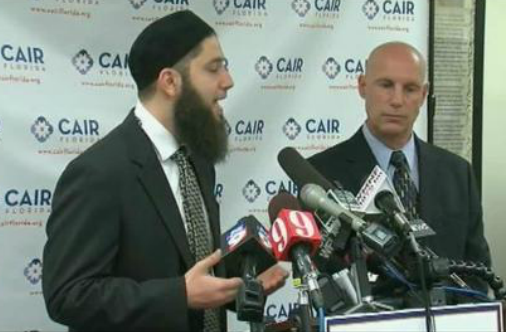 An American-Islamic relations group released damaging information Wednesday that accuses the FBI of harassing friends of Ibragim Todashev. He's the man an agent shot and killed in Orlando in May.
Deputies arrested Ashurmamad Miraliev on a warrant for threatening a witness in an Osceola County battery case from 14 months ago. The Council on American-Islamic Relations, a civil liberties group, claims the real reason they brought him in was to question him about his friendship with Todashev.
The group said the FBI even asked some of Todashev's friends to spy on local mosques and threatened to arrest them if they didn't. "Didn't ask him anything about the alleged charges. Just interviewed him for over six hours trying to get as much information on Ibragim Todashev as possible," said Hassan Shibly, director of the Florida chapter of CAIR.
Miraliev remains in the Osceola County jail on a federal detainer.
Shibly said the FBI denied Miraliev the right to an attorney. "And that's what's most shocking and most troubling for us is here you have a Florida resident, exercising his right for an attorney – demanding to see his attorney – and they're saying 'No, that's not happening,'" Shibly said.
The group asked the U.S. Department of Justice to open an investigation into what it calls a pattern of egregious civil rights violations and abuse by the FBI targeting friends of Todashev. CAIR said a number of them have reported frivolous investigations, threats and intimidation by the FBI.
Todashev, who was from Chechnya, was gunned down by an FBI agent in May at his Orlando apartment. He was being questioned about his alleged ties to Boston bombing suspect Tamerlan Tsarnaev. The FBI said he lunged at an agent,  and has not commented Wednesday.
See also "CAIR-FL says FBI denied Todashev friend the right to an attorney", CAIR press release, 25 September 2013