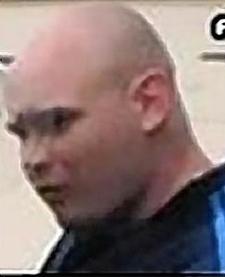 Police are looking for seven men, believed to have been responsible for throwing missiles on the day of the English Defence League march.
On Saturday, July 14, the English Defence League marched in the city centre and counter-protesters held demonstrations.
The event was mostly peaceful, but Avon and Somerset police ended up responding to a number of incidents and 16 people were arrested for offences including going equipped to cause damage and assaulting a police officer.
An investigation was also launched to identify other offences committed and those responsible.
Detectives investigating the throwing of missiles have identified seven men who might have important information which could help with their enquiries.
There is no indication whether the individuals whose photographs the police have released were EDL supporters or from among those counter-demonstrators who didn't join the We Are Bristol rally away from the EDL march and preferred to express their verbal hostility towards the EDL more directly. Pictorial evidence (see above) would suggest the former, and the Post described at the time how missile throwing was initiated by the EDL:
As the rally ended, EDL members were guided by police to exit Queen Square through the exit by the Hole in the Wall bar.

As the EDL members were kept on the bridge, tensions started to rise again as anti-fascist protesters had started to gather on the other side of Redcliffe Wharf by the roundabout.

As those who had come by coach and minibus walked back into Redcliffe Wharf, they traded insults with people lining Redcliffe Parade above them.

Then trouble started to flare as people in the EDL crowd began to throw rocks and stones up at the people taunting them.

Bottles and rocks were then thrown back down towards the EDL supporters below, and police forcibly cleared the area.