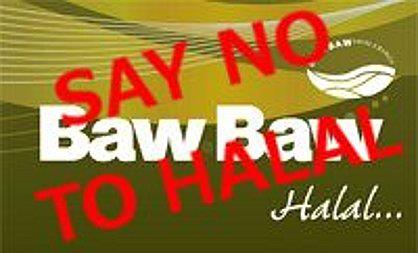 A Gippsland council in south-east Victoria is receiving threatening letters from members of an anti-Islamic Facebook group over its halal program. The Facebook page uses the Baw Baw Shire official logo, contains anti-Islamic commentary and says the shire supports Islamic jihad and sharia law.
The group's co-founder, Drouin resident Dianne Summerfield, says she set up the page because she is against the shire's halal program, which helps local businesses become halal accredited. She says people are sending threatening letters to Baw Baw Shire councillors and staff because they are frustrated.
"To really look into … that having halal is the implementation of sharia law and once sharia law is instated into this country it brings on more problems than we know what to do with," she said. "A lot of people are unaware in Australia of halal practices and sharia law and it's to alert everybody … what this certification is all about … because this is Australia, we're not a Muslim nation."
The Baw Baw Shire Council declined to comment because it is afraid its spokesman will become the target of threats.
The chairman of the Gippsland Ethnic Communities Council, Graham Dettrick, says the community should not tolerate discriminatory and inflammatory comments.
"It's the duty of every good citizen to live with respect, tolerance, harmony and understanding with their neighbours and with the wider community, whatever their ethnic origins, cultures and religions may be," he said. "I'd like to remind everyone that it is a policy of all political parties and the law of the land that Australia is a multicultural nation, with no … [discrimination] whatsoever, according to race, religion, colour of skin, gender and so on and so on."
The Federation of Islamic Councils is calling for calm over the issue. Federation vice-president Ikebal Patel acknowledges that people are concerned about the growth of halal production. However, he says non-Muslim companies are deciding to produce for the halal market.
"It's an individual choice," he said. "I mean [I] absolutely agree that nobody should be forced to eat or consume something that they don't want to, they're not happy with or their conscience doesn't tell them to. I don't think as Muslims, the blame there is not on Muslims, then that's the unfortunate thing."
Summerfield's Facebook page reveals that she is a supporter of Danny Nalliah's Rise Up Australia Party.