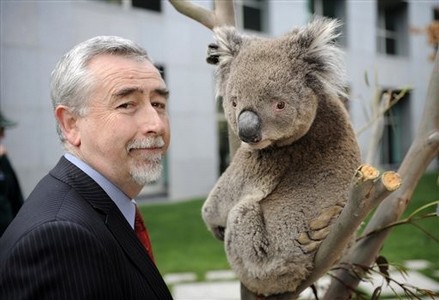 ACT Liberal senator Gary Humphries has upset Canberra's Islamic community by tabling a strongly worded anti-Muslim petition in the Senate, even though he says he does not agree with its content or know the signatories to it.
The petition, signed by three people from suburban Sydney, calls for a 10-year moratorium on Muslim immigration and a review of Australia's immigration policy to ensure priority is given to Christians.
Citing the Constitution, the founding fathers and the current parliamentary prayers, the petitioners insist Australia is a Christian Commonwealth. They want any attempt to establish a Muslim nation in Australia to be rejected.
Senator Humphries tabled the petition on Thursday, the last sitting day of the week. He did not speak in support of it, but tabled it to be recorded in Hansard.
Under parliamentary convention, presenting a petition does not necessarily mean a senator or MP agrees with its contents. Senators and MPs are not required to table petitions on behalf of constituents, although it is generally accepted that they will.
When contacted by The Canberra Times yesterday, Senator Humphries said every citizen had a right to be heard.
Canberra Times, 15 February 2011
See also "Religious prejudice gone 'beyond a joke'", Canberra Times, 15 February 2011
Update:  See "Abbott backs anti-Muslim petition MP", ABC News, 15 February 2011