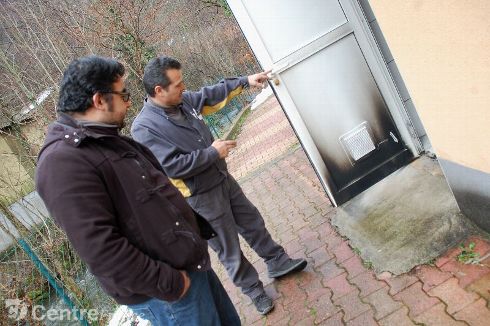 Inaugurated in December 2010, the mosque at Thiers might well not be here today. The website Lamontagne.fr has reported that on Wednesday night one or more individuals attempted to set fire to the boiler room of the building.
Rags soaked in petrol were found at the scene, which leaves no doubt that the intention was to destroy the mosque, said the website.
As recommended by the specialist mosque website, Trouvetamosquee.fr, the Turkish association which manages the building has "installed surveillance cameras and various systems of protection".
Last October, swastikas were painted on a disused building located in a parking lot in front of the Thiers mosque. These Nazi graffiti were removed just before the Eid al-Adha prayers.
This is the eighth attack on a Muslim place of worship since the beginning of 2013. But according to media experts on Islam, Islamophobia is just a figment of the imagination. These acts are only common crime.
Since 2003 the CCIF (Collectif contre l'Islamophobie en France) has struggled to contain this hatred. Click on the following link or the image below to support it by joining.