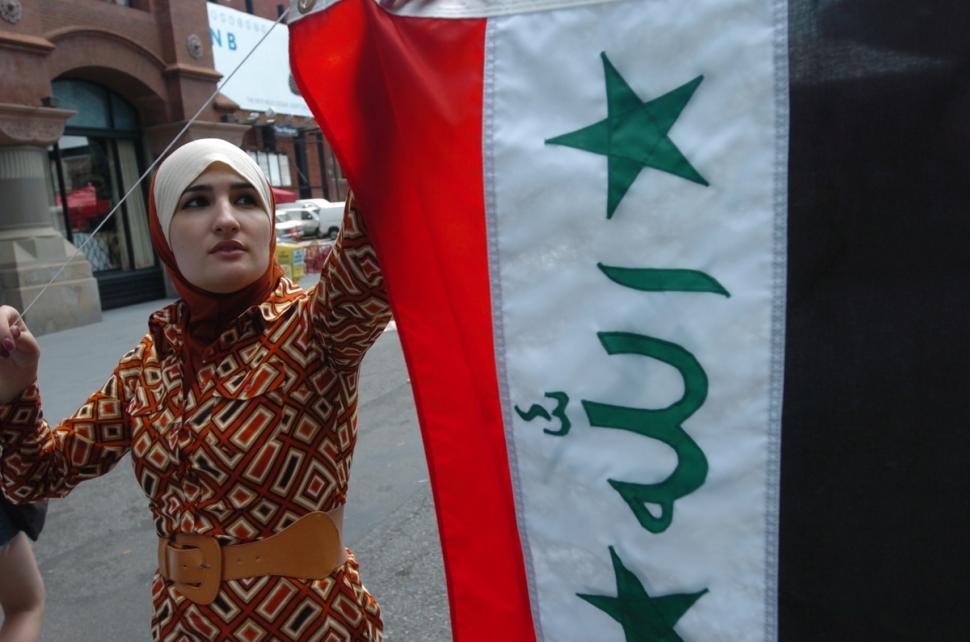 An Arab civil rights activist was attacked in Brooklyn Wednesday by a man who hurled slurs and threatened to behead her to "see how your people feel about it," authorities and the victim said.
Linda Sarsour, 34, director of the Arab American Association of New York, was leaving the group's headquarters on Fifth Ave. in Bay Ridge at 12:20 p.m. when Brian Boshell, 45, allegedly threatened her, called her an "Arab b—-" and insulted her in Arabic. Boshell, who is white, then allegedly chucked a trash can at her and a woman walking with her, Sarsour said.
Neither woman was injured.
"It was out of nowhere, like he had taken a shot of Red Bull," said the Palestinian American Sarsour.
She said she had called the police reporting Boshell as a suspicious person before the attack, but officers didn't respond until afterward. Sarsour vented her anger at the allegedly slow response on her Facebook page.
Boshell was charged with menacing and aggravated harassment as a hate crime and criminal possession of weapon.
New York Daily News, 4 September 2014
See also "NYPD probes why cops took more than 40 minutes to respond to hate-crime attack on Arab-American activist Linda Sarsour", New York Daily News, 5 September 2014