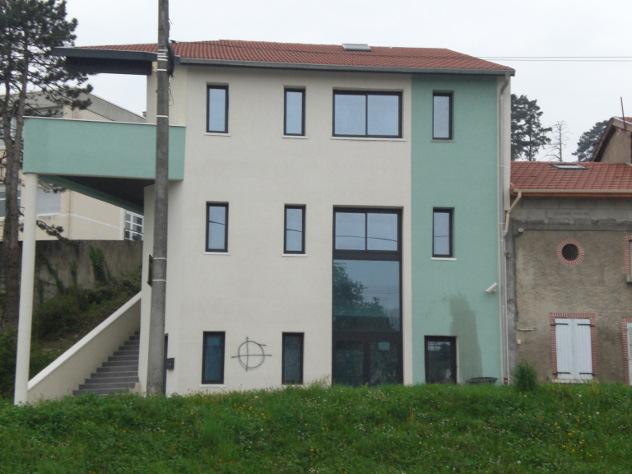 The Collectif contre l'Islamophobie en France reports that they have been informed by a Muslim cultural association at Meximieux in eastern France that the community has been subjected to a graffiti attack.
Not only was their mosque desecrated but a fascist symbol was spray-painted on the wall of the block of flats where the president of the association lives.
The CCIF points out that these are not the first Islamophobic acts to take place at Meximieux. Last year the mosque windows were smashed after stones were thrown at them, and earlier this year the mosque was sent an envelope containing slices of ham.
The incidents have been reported to the police and the CCIF expresses the hope that the perpetrators will be identified and arrested. Meanwhile, the CCIF urges its readers to mobilise opposition to Islamophobic acts by signing the Stop Islamophobie petition which has already received more than 34,000 signatures.