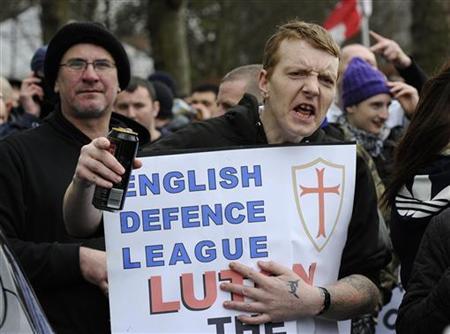 Reuters has an article marking the 75th anniversary of the Battle of Cable Street which draws parallels with the threat from the far right today.
The article closes with a quote from EDL leader Stephen Lennon: "There will be an anti-Islamist political party forming this year. Britain's primed for it."
This confirms the Gates of Vienna report of discussions at the London "counterjihad" conference in September.