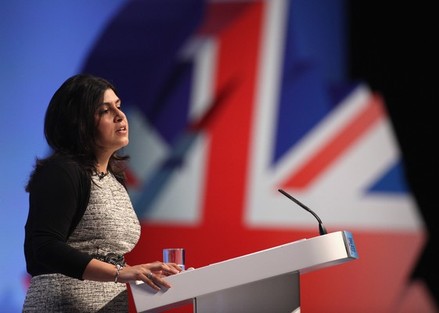 The Conservative Party says its co-chairman Baroness Warsi has been cleared of allegations she wrongly claimed Parliamentary expenses.
Baroness Warsi's claims were probed by the Lord Commissioner for Standards. It was alleged that in 2008 she claimed overnight expenses for staying in London while living rent-free.
Last month she was cleared of a breach of the ministerial code after being accompanied by a business associate on an official visit to Pakistan.
In a statement, Lady Warsi said she was "delighted" to draw a line under the matter.
Prime Minister David Cameron said he was "pleased" the allegations had been dismissed and it cleared the way for Lady Warsi to lead the Tory campaign for the election of police and crime commissioners later this year.
Lady Warsi said: "I believe that being a member of the House of Lords is a privilege and I take that privilege seriously.
"I have always maintained that the allegations surrounding my expenses were untrue and I am delighted that Paul Kernaghan has dismissed them.
"His report and the report by Sir Alex Allan – two independent inquiries – have now drawn a line under these matters and my only focus now will be to get on with my job."
This decision won't please anti-Warsi elements on the Tory right, who have been waging a campaign to undermine her and force Cameron to remove her from her position as party co-chairman (see here, here and here). Michael Dugher, the Labour Party shadow minister who has endorsed this disgraceful campaign against Warsi and helped to give it credibility, won't be too happy either.