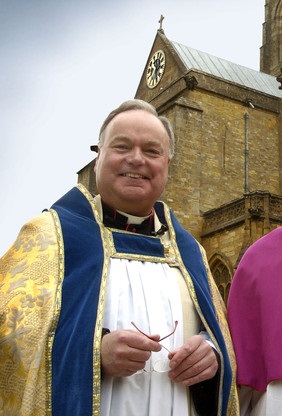 Steve Rose draws our attention to this comment piece (see below) by Canon Eric Woods, the Vicar of Sherborne, which was published in yesterday's Western Gazette.
It isn't the first time that Woods has promoted halal hysteria. As he mentions, he wrote an article about "the invasion of halal meat" for the same paper last year.
The two articles contain the same ignorant nonsense about halal abattoirs slaughtering animals while they are fully conscious – as we have previously pointed out, 88% of halal meat produced in the UK is from animals that have been stunned before being killed and the slaughter of sheep without pre-stunning has been illegal in New Zealand since 2010.
More disturbingly, both articles also feature the paranoid fantasy about "creeping Islamisation" that you would expect to find in a comment posted by some drunken thug on an English Defence League Facebook page, rather than in an article written by someone holding a responsible position in the Church of England.
Sherborne Abbey is part of the Diocese of Salisbury. The Bishop of Salisbury, the Right Reverend Nicholas Holtam, can be contacted here.
Update:  See "Bishop refuses to take action over vicar's 'creeping Islamisation' article, says he 'would not wish to discourage' such views", Islamophobia Watch, 19 May 2014