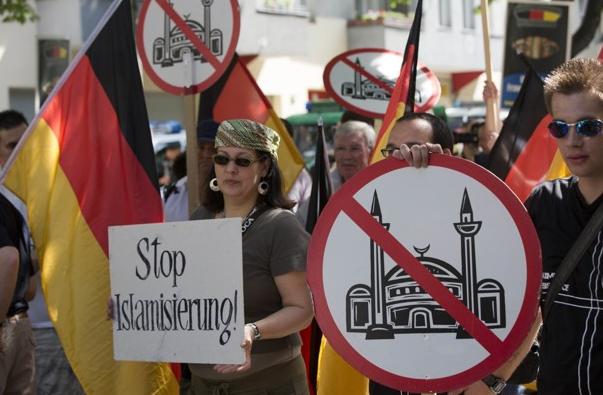 Members of a small far-right group have displayed caricatures of the Prophet Muhammad during demonstrations outside mosques in Berlin, but officials say their protests have gone peacefully.
Saturday's demonstrations by the Pro Deutschland group – held under the slogan "Islam does not belong in Germany – stop Islamization" – followed a failed attempt by three mosques to get display of the caricatures prohibited. A court ruled they were protected by laws allowing artistic free expression.
Police said a group of up to 70 supporters of Pro Deutschland took part, while a few hundred counterdemonstrators protested against them. There was a heavy police presence.