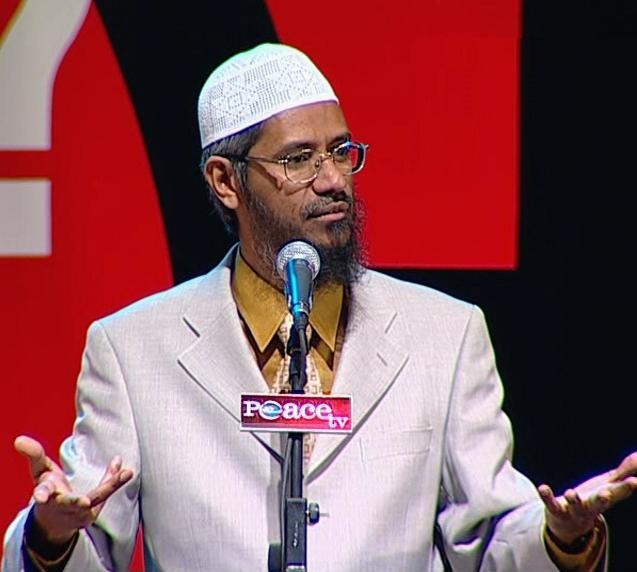 An Indian Muslim scholar who is banned from entering Britain is to address the Oxford Union via satellite link, in a direct challenge to the home secretary, Theresa May.
Zakir Naik, who was placed under an exclusion order last summer, has been invited by the debating society to take part in a discussion in two weeks' time on the theme of religious tolerance.
The invitation has angered May and could provide an awkward dilemma for the Conservative party. The former shadow home secretary Chris Grayling promised to ban the use of satellite technology to broadcast the views of excluded Islamist preachers based abroad.
Naik, who founded the global satellite channel Peace TV, was the first Muslim preacher to be banned by the coalition government when he was stopped from entering the country in June.
The Mumbai-based television evangelist was invited weeks ago to take part in the debate with academics and students. Thames Valley police have been advising the union on how to conduct the meeting.
Naik told the Guardian he was delighted by the invitation. "This gives me the perfect opportunity to show the British people my true views rather than the distorted and false grounds cited by the home secretary," he said.
He has argued that he is a moderate and is currently involved in an appeal court action to have the order lifted.
Peace TV has a huge following in the Muslim districts of Mumbai, Naik's native city. Naik has been named as the third most popular spiritual guru in India.
In a letter highlighting the reasons for his exclusion, May quoted Naik's assertion that "all Muslims should be terrorists" as one example of his unreasonable behaviour. He claims the statement was taken out of context and that he was referring about the right to "terrorise" thieves.
Another passage quoted by the home secretary is said to come from a 2006 lecture, in which Naik said of Osama bin Laden: "If he is fighting the enemies of Islam, I am for him." Naik claims the lecture was given in 1998, before the September 11 attacks.
The Conservative MP Patrick Mercer, former chairman of the Commons counter-terrorism committee, called for the government to halt the broadcast. "The coalition government should pursue this with vigour. Naik is a subversive pest and his words not be allowed to reach the vulnerable and the impressionable," he said.