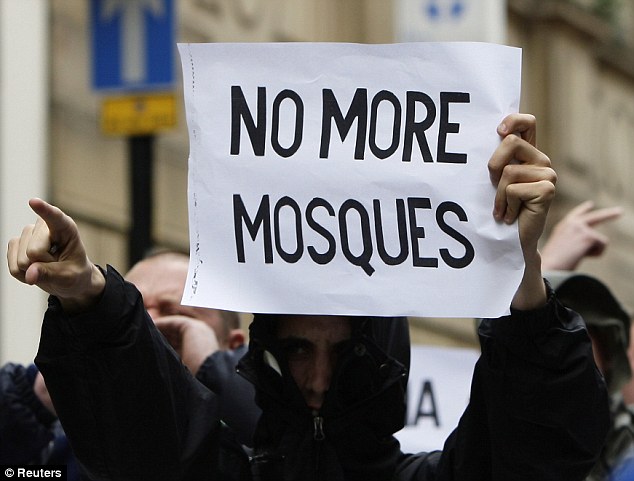 A 17-year-old youth has been ordered to carry out 100 hours of unpaid community work after carrying out a religiously aggravated attack on a police officer.
The Cherry Willingham youth, who cannot be named for legal reasons, was previously found guilty of assaulting off-duty Muslim police officer PC Rizwaan Chothia by Lincoln magistrates following a two-day trial held earlier this month.
He faced trial alongside Daniel Odling, 26, of High Street, Blyton, near Gainsborough, who was found guilty of religiously aggravated threatening behaviour and fined £450 and ordered to pay £500 costs plus a £15 victims' surcharge.
During the trail, the court heard how a group of six or seven men entered the Grandstand on Carholme Road, where 30 to 40 Muslims were gathered for a meeting on July 9 last year, and behaved in a threatening manner.
The meeting was held to identify a site for a new place of worship after the Lincoln Islamic Association's application for a mosque in Boultham Park Road was rejected.
Magistrates were told the uninvited group turned up following publicity about the event, and used profane and blasphemous language against the Muslim community members who were gathered.
Jane Loader, prosecuting, said: "Some of the men entered the meeting hall and were abusive to members of the Muslim community. The males and some attendees at the meeting then went outside and a confrontation took place. The 17-year-old youth approached PC Chothia and said 'come on then' while gesturing with his hands.
"He was trying to antagonise him and provoke a reaction but PC Chothia did not respond. The youth swung his right arm, making contact with PC Chothia's face in a punch-come-slap motion. Again, PC Chothia did not respond."
The court heard that PC Chothia was uninjured in the attack but alarmed and distressed by the group's intrusion and blasphemy.
Lincolnshire Echo, 27 May 2011
As we've pointed out before, the attack on the mosque meeting was organised by the English Defence League, who made no secret of their involvement. In fact they openly boasted about it over at the Casuals United blog.
The leading figure in Casuals United is Welsh football hooligan Jeff Marsh. He is currently expressing his outrage over a letter he has received from Lancashire Constabulary in connection with tomorrow's EDL protest in Blackpool, warning him that he may face arrest on the grounds that he is suspected of planning to engage in "criminality and disorder".
As Exposing the English Defence League asks: where could the police possibly have got that idea from?