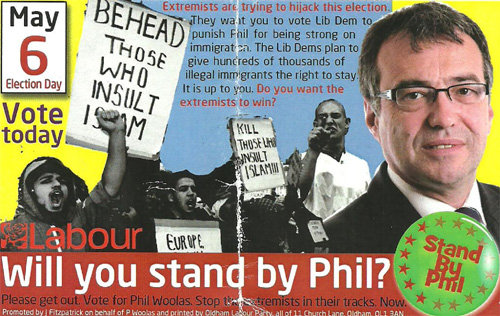 Two High Court judges have ordered a re-run of this year's General Election campaign in the Greater Manchester constituency of ex-immigration minster Phil Woolas.
Mr Woolas won the Oldham East and Saddleworth seat by 103 votes over Liberal Democrat rival Elwyn Watkins. But he has been found guilty of knowingly making false statements about Mr Watkins in campaign literature. Mr Watkins said this could have swayed the result.
A specially-convened election court – the first of its kind for 99 years – was set up in Saddleworth in September to hear the charges against Mr Woolas. It heard that Mr Woolas stirred up racial tensions in his campaign leaflets by suggesting Mr Watkins had pandered to Muslim militants, and had refused to condemn death threats he said he had received from such groups.
Declaring the May poll result void, Mr Justice Nigel Teare and Mr Justice Griffith Williams said Mr Woolas was guilty of illegal practices under election law. They said he knew both claims to be untrue, and had sought personal advantage by making them.
See also Daily Telegraph, 5 November 2010
Update:  See MPACUK, press release, 5 November 2010
Further update:  And see Inayat Bunglawala, "Phil Woolas: a lesson in irresponsible behaviour", Comment is Free, 5 November 2010