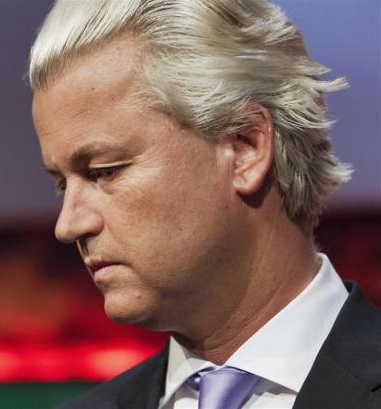 The controversial leader of the Dutch Party for Freedom (PVV), Geert Wilders, has toured Europe over the past few weeks in an attempt to create a new movement of far-right parties ahead of the next European elections, scheduled to take place in May 2014.
Wilders met with like-minded leaders from the Belgian Vlaams Belang, the French National Front (FN), the Swedish Democrats, the Italian Northern League and possibly also with the newly formed German Alternative for Germany. The PVV had until recently energetically rejected any possible collaboration with Le Pen's FN or the Vlaams Belang.
The Dutch nationalist leader clarified his European ambitions in the Dutch media. Wilders said he did not want to see "extremist and racist" parties joining his movement, citing Hungary's Jobbik and the British National Party. His wish is to bring together those who are "against the European Union and against mass immigration," he told the Dutch public broadcaster NOS.
But so far, few have confirmed their participation in this new political platform, which is supposed to create a coalition of eurosceptic movements.
"Our party has not joined the alliance," says Martin Kinnunen, the spokesperson for the Swedish Eurosceptic Democrats. "We have met with different parties to get more information but it is hard to say anything at this stage as we don't know which parties will participate." A similar lukewarm response came from the Italian Northern League, while the rest of the parties were not immediately reachable for comment.
This is not the first time that nationalist parties have sought to join forces inside the European Parliament. Many previous attempts were short-lived, as was the case in the late eighties with the Group of the European Right, chaired by FN leader Jean-Marie Le Pen.
Many nationalist and eurosceptic parties currently have a seat in Parliament, but the groups are rarely ideologically coherent. The most vocal is the "Europe of Freedom and Democracy" party, chaired by the UK Independence Party (UKIP) leader, Nigel Farage. In an e-mailed statement to EurActiv, UKIP made it clear that the party would not join Wilders' initiative. "UKIP is not right-wing but a Libertarian party which believes in small government, low taxes, personal freedom and responsibility under a democratic national government, not under Brussels rule. UKIP are not involved in this initiative by Geert Wilders."
The members of the European Parliament from Wilders' PVV are currently not attached to a political group in the assembly. In April, Wilders claimed in an interview that a "political revolution" in Europe was underway, announcing a massive victory for right-wing parties.
At home, Wilders' party has made inroads. Austerity measures have seriously damaged the reputation of Dutch Prime Minister Mark Rutte, with mass demonstrations scheduled to take place in The Hague in September. According to the latest poll, Wilders' PVV is set to reach high scores in his country. Whether he will have the same success on a European level is not certain.