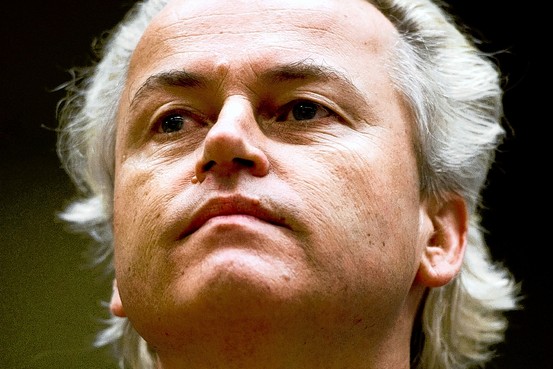 Anti-Islam MP Geert Wilders has accused Dutch left-wing parties of playing "a dirty political game". He says they are taking advantage of the recent terrorist attacks in Norway to conduct a "witch hunt" against him.
Several politicians and commentators have pointed out that Anders Behring Breivik, the Norwegian man who has admitted carrying out the attacks, mentions Mr Wilders in his some of his writings. They also note that both men use a similar rhetoric when calling for a war against Islam, which they present as a threat to Europe.
Update:  Wilders' website has a (barely literate) translation of an interview from De Telegraaf, headlined "Wilders furious at 'witch hunt' after the Norwegian drama".
In the interview he attacks Labour Party leader Job Cohen, who was one of the politicians to point out that Breivik employed the same anti-Muslim rhetoric as Wilders. And Wilders procedes defiantly to repeat that same inflammatory rhetoric:
"Islam is the biggest danger threatening our country and the free West. We have too much mass-immigration from Islamic countries and too many hate palaces – Cohen call them mosques, I believe – and immigrants are still overrepresented in the crime figures. Enough is enough."
See also "Prime minister should comment on Wilders Norway links: D66 leader", Dutch News, 2 August 2011