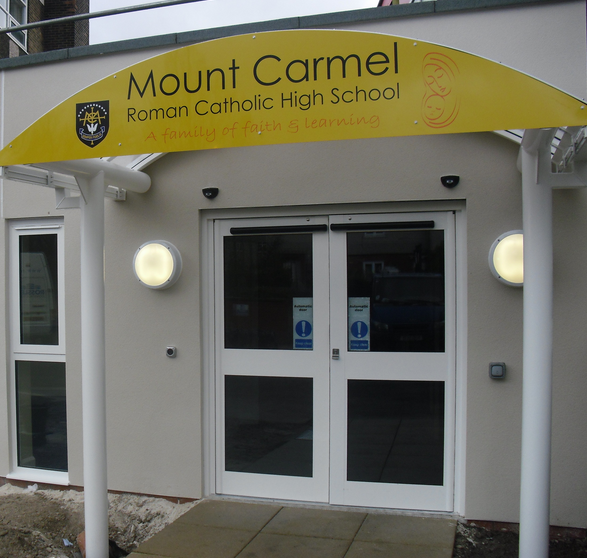 Two teenage boys have been sent home from school after refusing to shave off their beards.
The 14-year-old Muslims are pupils at Mount Carmel Roman Catholic High School in Accrington. Lancashire County Council said the boys had been sent home but could return to school once they had shaved their beards off.
The boys have refused to shave, saying they believed it was part of their faith to keep the growth. According to Muslim tradition, Prophets including Muhammad, Jesus and Moses were all bearded. Some Muslims feel it is a blessing to adopt those facial characteristics.
Last week they were placed in "isolation" because they had failed to comply with rules about appearance. The school said the boys must be clean shaven and that pupils and parents were made aware of this before they started the school.
The father of one of the boys, who did not want to be named, told BBC Asian Network that he had received a call from the headmaster on Tuesday telling him his son had been sent home.
The two pupils were part of a group of students who were told in June that they must remove their facial hair before they returned for the new term.
A third Muslim student who was also barred from the classroom said: "I didn't have a beard, so I was shocked when I was taken out of my class. I've had a moustache since I was 10. I did not have any sideburns but the teacher said I had a beard, so I had to shave it off or go to another school."
The boy complied with the request, but his father said the school should "change the rules". "There are a lot of Muslims who live near the school as well as Christians," he said. "A lot of parents are worried about this."
About a third of the 750 pupils at the school are Muslim.
The school's head teacher Xavier Bowers said he would later be meeting members of the Muslim community and Imams at a community centre.
In a statement issued by the school, Mr Bowers said: "We believe that it's important to be clear about what we expect from students in all aspects of school life, including appearance and uniform. When disputes arise, we do our best to deal with them in a reasonable and understanding manner, and to resolve them to everyone's satisfaction if at all possible."
He added pupils and parents were frequently reminded of the rules on appearance.