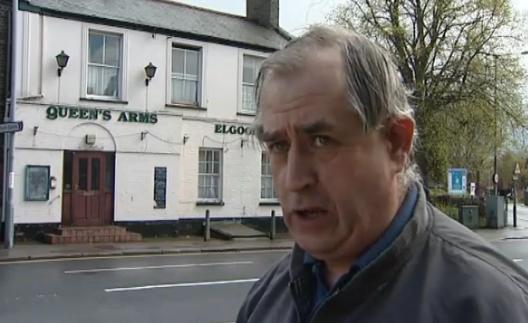 ITV Anglia News has covered the controversy over the proposed conversion of a disused pub in King's Lynn into an Islamic community centre. They interview Stephen Tweed of the British Freedom Party who has been campaigning against the centre.
I'm generally against the media giving a platform to the far right – particularly to a man like Tweed who openly describes Muslims as "bearded scum" and whose profile picture on his Facebook page is a photograph of a burning mosque. However, he comes over as such a thick bigot – particularly in comparison with the personable and articulate Jahangir Azam of the West Norfolk Islamic Association – that in Tweed's case providing him with publicity almost seems justifiable.
The ITV report also features a few vox pops with local residents, who are entirely relaxed about the prospect of an Islamic community centre in the town.
(BBC Norfolk also has a report.)