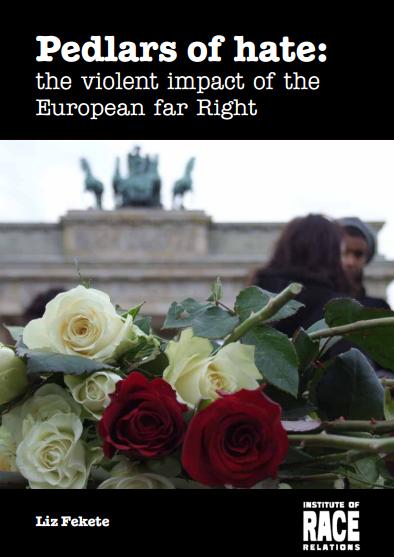 The Institute of Race Relations has published an important study by Liz Fekete, Pedlars of Hate: the violent impact of the far Right.
The report "documents patterns of violence, from the peddling of hate online and the drawing up of lists of 'national traitors', to violence, arson and murder on the streets, and the stockpiling of weapons in preparation for 'race war'".
The IRR points out that Islamophobia is just one element in the rise of violence on the part of the European far right. While Muslims are the far right's principal targets in western Europe, in eastern Europe it is the Roma who are the main victims, while anti-black racism and antisemitism are also on the increase.
Another worrying development is that "attacks on Social Democrats, Left politicians, academics and journalists that report on the far Right around Europe are intensifying too".
The report can be downloaded here.