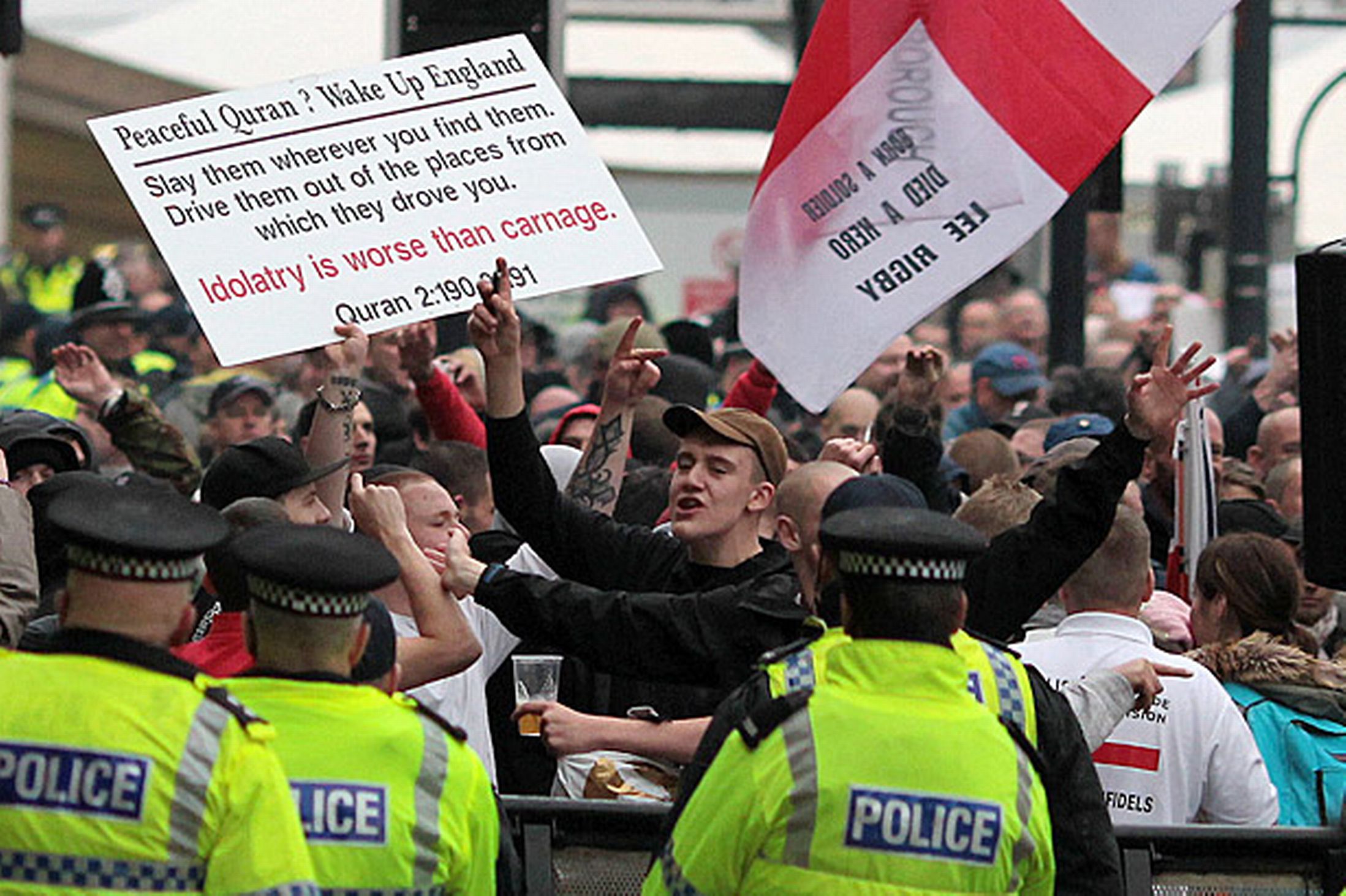 After yesterday's English Defence League protest in Bradford, the first since the resignation of its leaders Stephen Lennon and Kevin Carroll, some anti-fascists have been keen to write the organisation off. EDL News, for example, reported the demonstration under the title "EDL drags its twitching corpse to Bradford", while Hope Not Hate reported that a mere 300 EDL supporters joined a march that was only 11 metres long.
Other sources, however, estimated the attendance yesterday at between 600 (Telegraph & Argus) and 700 (West Yorkshire Police) – which isn't significantly down on what I'd have expected before the leadership's defection. Even allowing for the fact that some of the participants had bought their coach tickets before news of Lennon and Carroll's resignation broke, that doesn't seem to indicate a movement which has entered a stage of deep demoralisation and terminal crisis.
Rather than imploding, what looks more likely is that the EDL will continue the same gradual decline that it was facing under Lennon and Carroll. Mind you, that decline may well be hastened by far-right infighting – the EDL itself reported that yesterday's event was distinguished by violent clashes with the Infidels and National Front.