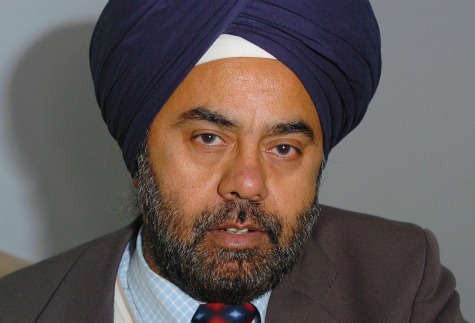 The Muslim community in Telford must be listened to and a controversial march by the far-right English Defence League banned, the leader of Telford & Wrekin Council said today.
Councillor Kuldip Sahota has come out fighting against a plan by the EDL to march in Wellington next month and said residents' security was now a top priority.
The group plans to demonstrate on August 13, the same day as the opening fixture of AFC Telford United's Blue Square Bet Premier bid against Luton.
Councillor Sahota told a full council meeting last night a working group had already been set up in a bid to scupper any plans by the EDL to cause trouble.
He said: "The security of everyone in Telford and Wrekin is of great importance to us all. It's very important we listen to our Muslim community and what they are saying. They are going to be directly affected. The council does not want the English Defence League in Telford and wants the march banned."
---
Update: See also the follow-up report in the Shropshire Star which quotes chief inspector Keith Gee of West Mercia Police as saying:
"I would ask people to remember that although there is legislation in place that could potentially ban a march we simply cannot stop EDL members from coming to Wellington to hold a peaceful protest that day. Everyone has the right to protest peacefully and therefore it would be irresponsible of us not to prepare for a large scale protest, involving anywhere between 500 and 2,000 people, and ensure we have resources and plans in place to cover every likely eventuality."
There is indeed legislation in place, under Section 13 of the Public Order Act, to ban the EDL march. It is necessary for the police to apply to the local council for a banning order, which must then be confirmed by the Home Secretary. The police should be urged to do so.
It is true that the EDL cannot be prevented from holding a static protest, but Section 14 of the Public Order Act gives the police considerable powers over the conditions under which the protest can be held. These include the power to determine the location of the protest. In Dewsbury in June the police refused to allow the EDL to demonstrate outside Dewsbury Town Hall and penned them in a station car park well away from the town centre. It is entirely within the powers of the police to do that in Telford.