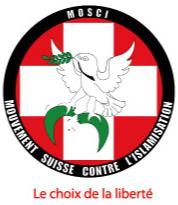 The Federal Court says an anti-Islam group has the right to give out leaflets from an information booth if it wants – and the local authorities must protect them.
Fribourg Council banned the group – The Movement Against the Islamization of Switzerland – from setting up an information booth Place Georges-Python during the anti-minaret campaign in 2009. It said it refused to give permission because of a fear that violence and unrest would break out as a result, provoking a legal challenge.
The Federal Court upheld the group's complaint that the authorities had impinged on its freedom of expression as well as on freedom of information, newspaper Neue Zürcher Zeitung reported.
The court said the local authorities should instead have taken additional measures to safeguard against such an event. In particular, the court said that the authorities could have drafted more police in to safeguard the site. Although public law does grant local authorities powers to ban demonstrations from public spaces, the court confirmed that they may not do so simply because they disapprove of the ideas being communicated.