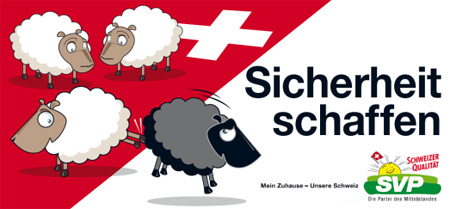 Swiss voters defied their Government and churches today and approved a ban on building minarets — reflecting an alarming hostility to a rising Muslim minority.
Fifty-seven per cent of voters in a referendum supported the direct democracy initiative, which ensured international embarrassment for Switzerland and a backlash in the Muslim world, upon which the country depends for exports.
A big majority of the 27 cantons supported the right-wing inspired move, with opposition strongest in the German-speaking part of the country, according to initial results. In Geneva, home to United Nations agencies, the voters rejected the initiative by nearly 60 per cent. Turnout was 53 per cent, a relatively low figure by the standards of Swiss democracy. Opponents of the measure saw this as a reflection of apathy among many voters who would not have approved of the ban.
The referendum was initiated by the nationalist Swiss People's Party (SVP), the largest group in the federal Parliament, after residents opposed the construction of a minaret in Langenthal, north of Berne.
The "yes" is the latest act by European voters in support of anti-immigrant parties after electoral successes over the past decade by far-right groups in Austria, the Netherlands and France. A jubilant SVP insisted that the vote had nothing to do with intolerance, only with the imposition of Islamic politics and culture.
Ulrich Schlüer, an SVP parliamentarian who drafted the initiative, told The Times that he had been certain of victory because the Swiss had had enough of the Muslim community. "We are still at the beginning of the process. We compare our situation to Germany, France or England – the problems they have in their suburbs," he said. "That is what we do not want here."
---
Meanwhile, the fascist BNP applauds Swiss voters for having taken "a daring and dramatic stand against the Islamic colonisation of their country".