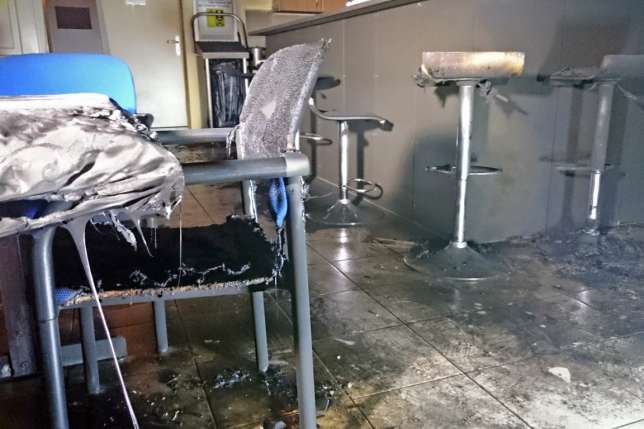 Swiss police say they're investigating a suspected case of arson at an Islamic center in eastern Switzerland.
Police in the canton (state) of St. Gallen said a man on his way to morning prayers reported a broken window and a smoldering fire early Sunday at the Islamic-Albanian cultural center in the town of Flums.
They say firefighters quickly brought the fire under control and an initial investigation suggested it was set deliberately. No one was hurt and police say they have no indication who may be responsible.
Associated Press, 7 December 2014
20 Minuten reports that two Molotov cocktails were thrown into the centre, burning tables and chairs in the cafeteria. Arben Sulejmani, the centre's president, told the paper that it was "very lucky" the entire building was not set on fire.
"We get along well with the neighbours, with the community, often meet with the pastor, I do not know who would want to do us harm," Sulejmani said.
See also "Der Brandanschlag kam aus dem Nichts", Blick, 7 December 2014