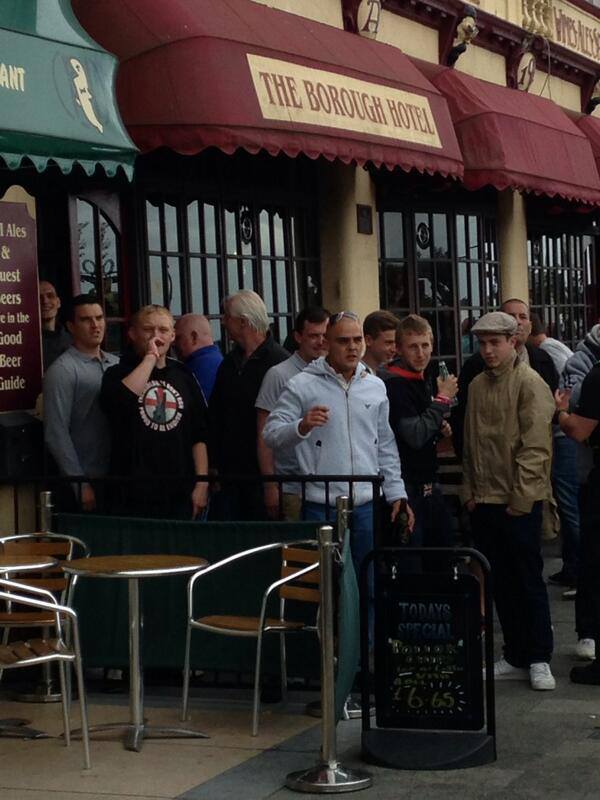 A seafront pub landlady has defended her decision to let members of the far-right English Defence League meet in her pub. Nicola Tiney, who runs the Borough Hotel, in Marine Parade, Southend, spoke out in the face of a social networking website campaign, urging drinkers to shun the pub.
Police were out in force at the weekend in Southend in response to reports the group's Essex branch was planning to meet in the town. It later emerged members spent Saturday afternoon in the pub, prompting the setting up of a "Boycott the Borough Hotel" page on Facebook.  The reggae band Goldmaster Allstars have cancelled their July 6 gig, saying they "feel they can no longer be associated" with it.
However, licensee Nicola Tiney has insisted she is not an EDL member and said the pub had not been used for an official meeting. She said: "It is not a racist establishment. The EDL asked me if it was allowed in for a drink and I just told them I didn't want any trouble. This is a public house. I can't stop people coming in just because they are from a certain organisation.
"Business along the seafront isn't good at the moment, so we have to take what custom we can. I'm not a racist. I get on with everyone who treats me with respect. I don't support the English Defence League and don't even really understand what it is fighting for."