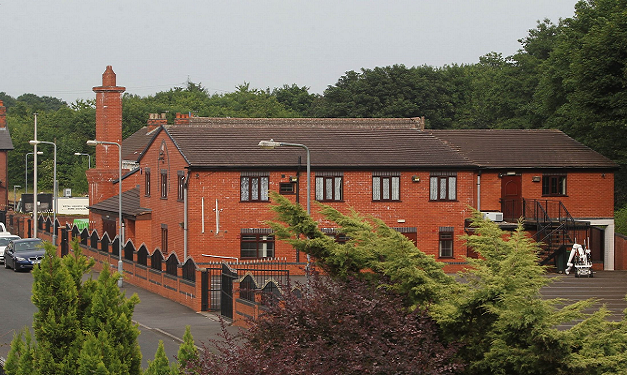 Police patrols have been stepped up and dome hawk cameras installed close to the site of a mosque hit by racist terrorist Pavlo Lapshyn. The Kanz-ul-Iman mosque in Tipton was the target of Lapshyn's largest bomb when the Ukranian planted a device containing hundreds of nails on a railway embankment next to its car park.
Today police confirmed extra security surrounding the Binfield Street building – but said officers wanted the public to remain calm. Tipton Green Sgt Dave Rogers said: "We have been stepping up patrols and are doing a lot of work around that area with other issues, but while we are there we are killing two birds with one stone."
Sgt Rogers added that a lot of fear had "gone away" since the bomb blast and people were getting back to normal.
Religious leaders said they were "very lucky" that no-one was injured and said it was a "great relief" that Lapshyn had admitted the crime.
Mushtaq Hussain, chairman of Kanz-ul-Iman Muslim Welfare Association Central Jamia Mosque, lives in Peel Street, just yards from the mosque. He was at his terraced home when the bomb went off shortly after 1pm on July 12.
He said that since the blast everyone had settled down. "At the time people were horrified because these things never happen. It has brought people together and made them stronger," he said.
But he added that two dome hawk cameras had been installed nearby in a bid to reassure the community. He added that worshippers were also more alert now.
The mosque was closed on the Friday and Saturday following the bomb. It reopened on the Sunday, but the car park remained closed as police continued to carry out forensics.