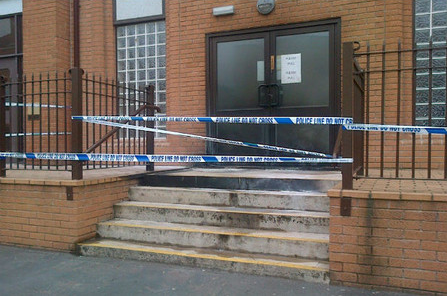 Police patrols are being stepped up around mosques in Gloucester after an arson "hate attack" on Masjid-E-Noor.
Police have arrested a 37-year-old Gloucester man after the doors of the mosque, in Ryecroft Street, were set on fire in the early hours of yesterday.
A second man was arrested last night on suspicion of arson, following the mosque attack. Police said the 20-year-old man, believed to be from Cheltenham, was arrested overnight.
They do not believe it was linked to terrorism but have labelled it a "hate crime" and have contacted Muslim leaders across the city. Officers are stepping up patrols at all mosques.
Community leaders have condemned the crime as "sickening" and vowed it will not create division in the community.